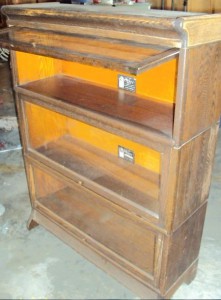 Are you ever stuck about what to blog about? It happens. Instead of searching high and low for a topic, have you ever looked under your nose? Many of you out there have been blogging for while, and even if you started in the last year, you've got a ton of content right in front of you.
In the early days of your blogging, you probably had some great, fresh content that nobody saw! It's time to brush the dust off of some of those posts and get them back into the stream.
Here are a few tips to make those older posts shiny and new again.
Let's begin with titles. Maybe you came up with a timely and catchy title that made sense at the time, but now it gets lost. Content that you've posted in the past helps build the organic value for your blog and over time each post gets indexed in the SERPs (Search Engine Results Pages.) That's a good thing, however, now that you're a blogging pro, you realize that Headline/Title SEO is important too, (you can find a post on that here). Now you have an opportunity to create an SEO rich title for the same article you posted a while back.
Next, look at the actual content of your older blog. Has something changed? A quick update can fix that. Is it good-to-go as is? Then let it rip.
Are you concerned about re-purposing old content? Don't be, it's okay, and here's why:
When you first posted the content, you may have been getting less than ten views a day! Now your blog has exploded to hundreds of views a day. Think of all the people who missed your early efforts.
If updates are required, your followers will see you as a true professional by keeping them up-to-date on previous posts.
It's worth throwing your greatest hits back out there.
If you are still feeling guilty about using an older post, you can always put a disclaimer at the end that says something like, "A version of this article was published previously in August 2012" and you can even link to it if you wish. The more people click through to your previous posts, the more organic value you produce.
Now you have permission to dig through your older posts. Dust them off and get them back out there for the world to see.