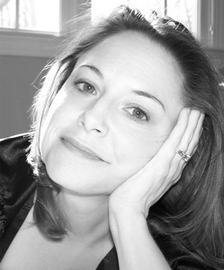 Guest post
by L. Avery Brown
I'm new to IU and have enjoyed reading essays on topics that deal directly with issues IA folks like myself deal with on a daily basis. I also love 'Freebie Fridays'. It's an awesome, no strings attached way for IAs to get some much needed exposure.
So a few Fridays ago I decided to put one of my freebies on IU hoping I could get a few more eyes to look at it and maybe even get some feedback. So, I sent my information in and waited for a reply letting me know my freebie link would be available for IU members. Unfortunately, I got a message back from Stephen saying IU wouldn't be able to post my freebie because the 'home' site (BookRix.com – BR) for my book wasn't one with which they were familiar.
He suggested that if I posted my freebie on Amazon.com, IU would be pleased to list it. He also pointed me to a blog post from Writer Beware about BR that didn't shine the best light on BookRix.com. In fact, it made my favorite little place sound like it was a shady sort of place. But when I realized the article was written back in October of 2008 –literally a week after BookRix.com launched— I thought to myself 'Myself, you must do something about this! You need to plead a case for BookRix.com to IU so they'll feel comfortable telling their members to visit the site.'
So here's my plea:
At BookRix.com I've found a wonderful writing home filled with folks I'm proud to call friends. What's more, a LOT has changed at BR since that first week – it's not a site simply to get feedback from other authors … even though that is, as it always has been, a HUGE part of its appeal.
At BookRix.com, IAs can create books in the easy to use editor. They can get their work edited by professional editors (usually for a very small fee) OR most times, folks will help edit a piece for free just because they believe in the work. (That's pretty awesome!) Members of BR can also put out a call to any of the hundreds of fabulous graphic artists on the site to help them create stunning book covers. And I do mean S-T-U-N-N-I-N-G, too! Again, most of the time the talented artists who create the covers do it for … free or for a super low cost. Again, that's pretty darn cool.
But wait, there's more…you see, the best part of the whole shebang is that when an IA is ready to 'put their work on the market' – the nifty editor BR uses will quickly and easily convert the digital info into the various digital platforms required by sites like Amazon, B&N, iTunes, Kobo (and several others) so that the title can then be sold on ALL of the sites.
Wait! Did I say that was the best thing?
No. The best – best thing is the fact that membership, book preparation, book formatting, etc…is FREE. What's more, BR members can also join any of the various groups on the site that strike their fancy as being helpful to them. There are 100s of groups, too. There's bound to be a group or groups an IA would love! My favorite group is 'Serious Writers'. I'm a moderator there and the folks I work with on a daily basis are hands down, some of the nicest, most talented people you could imagine.
Are you wondering 'is there a catch'? After all lots of time free doesn't mean really free. But this is one time when free honestly means F-R-E-E from point A to point Z (and all the letters in between!)
And you just can't beat free, can you?. Just like you can't beat 'Freebie Fridays' here at IU which is why I'm hoping now that IU knows a bit more about BR, they'll let folks like myself and the 500,000+ BR members (who have over 125,000 completed titles) just like me post their freebie books with links to BookRix.com/
Not only would IU be helping grow interest in a bevy of new talent, but it would introduce more people to BookRix.com and the wonderful folks who are members.
Oh, and you do NOT have to be a member to simply read books on BR. All in all it's a great site – and one that deserves a little time in the sun alongside all those 'biggie sites' like the amazons, B&Ns, Kobos, etc…