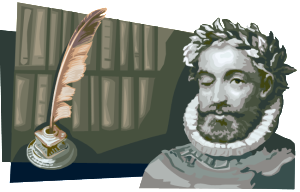 Genre fiction, originally referred to as popular fiction, has been around as long as there has been literature.
The idea of 'genre fiction' versus 'literary fiction' probably began its modern history in the 19th century with such authors of popular horror fiction as Mary Shelly, Edgar Allan Poe and Bram Stoker, and popular science fiction authors like Jules Verne, H.G. Wells and Edgar Rice Burroughs.
Here we are at the beginning of 2014 and countless changes have taken place, many since the turn of this century. On the literary scene it would seem we are in a state of constant change; the publishing aspect alone has been undergoing radical change, so quickly that it is almost impossible to describe before it morphs into something different again.
Some of the other changes include the increasing number of genre labels that sometimes seem to me a little obscure, with the assignment to the various categories certainly more subjective than objective. At least we do seem to have some say in regard to the classification of those constantly splintering genres, with a degree of choice as to where we might look for those readers: the ones lurking in their enclaves, waiting to discover and, of course, appreciate our literary endeavours. As Indies, we are free to write across whatever genres we choose but, by pigeonholing our work, are we selling ourselves short?
In spite of the constantly diversifying genre categories, the so-called literary critics still seem to polarise literature in the same way they have for hundreds of years: 'genre fiction' versus 'literary fiction'.
The following is one of the least jaundiced literary critic's distinctions I've read: 'Genre fiction is plot driven and written with the intent of fitting into a specific, literary slot in order to appeal to those readers familiar with, and fans of, a certain topic. Whereas literary fiction purports, generally, to agree upon qualities such as elegant, lyrical and layered prose, while contending with or attempting to contend with humanity's truths and the inner workings.'
While a more scathing distinction is: 'Genre fiction is pure escapism, often written in clichéd, poor quality prose,' further describing the differences thus: 'Genre fiction is largely lowbrow, while literary fiction is generally highbrow.'
Interesting points of view… as is this one: "Has literary fiction become just another genre, a label to describe poorly plotted, rambling and flowery, anal retentive prose that go nowhere?'
It seems strange indeed that most of the works of those early genre fiction authors is now considered classical and therefore, taken literally, literary. So, does the passing of time turn genre fiction into literary fiction? The answer to that seems to be a resounding 'maybe', if it lasts long enough. And what about the other way around… does literary fiction ever fit into the genre fiction mould?
Here is my take, for what it's worth. I've read so-called literary novels that have obviously been well-written by classically-educated, extremely literate writers with a talent for words, but who were not necessarily good storytellers. Just as, I've read genre fiction that has been written by storytellers who were not necessarily classically-trained or well-educated. I believe that the best, most adept writers from both realms produce novels that, regardless of genre, have superb plotting, characterisation and depth, and also deal with some of humanity's truths and inner questions. So, with the pacing and plotting of genre married to the discipline and panache of literary prose – regardless of what you call it – I believe that is a recipe for good, and entertaining, fiction writing.
You decide, is it valid criticism or literary snobbery? What has been your experience?