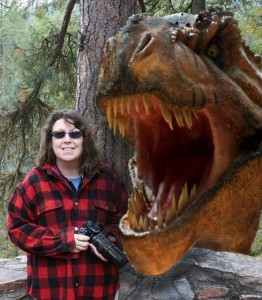 Here at Indies Unlimited, our submissions are just like what you'd experience at a newspaper, magazine, publisher, agent, or advertiser. So when we ask for an author photo, we expect authors to provide a photograph that represents them as professionals. After all, writing is your job, right? So wouldn't you want to put your best foot forward and impress us with your best writerly image?
That doesn't always happen.
We do get some very professional head shots, but sometimes we get photographs with the following issues: blurry, eyes closed, holding alcoholic beverages, mirror shot in a bathroom, distorted selfie, and my personal pet peeve: the 8 megabyte humungous file. I'm sure you're gorgeous and all that, but Indies Unlimited is run by volunteers – and while our hearts are big, our free email boxes are small. If you send me an 8 megabyte attachment, I'm going to delete it and perhaps your submission as well. We send along a link to a tutorial for resizing photographs with every guideline that goes out. Please please please learn it.
Look, we understand that most authors are not photographers. But I am. Don't believe me? Check out my portfolio sampler here if you want. So, now that you're convinced, how about I give you some tips to help you get the great looking shot that will end up plastered all over?
#1 – Think about the image you want to get across. You're going to be sending this photograph to newspapers, bloggers, and other media outlets. How do you want to be represented?

#2 – Seated or standing doesn't matter – what we really want is your head and shoulders. The background shouldn't be distracting; find something muted or plain. Books always make a great backdrop – like in a library or den. Lots of cameras have a "portrait mode" – try that and see what happens. (It should make you sharp and the background soft.) You should not have any framed photographs, mirrors, or other things going on behind you. That includes shower doors, towels hanging over shower doors, etc. See how distracting the background is in the photo to the left?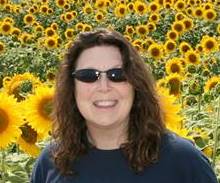 #3 – Use a flash. This will make you "pop" and give your photograph dimensionality. The photo to the right would be good if the subject wasn't wearing sunglasses. If your books are centered around farm life – this is the type of background that would be perfect. Back to the flash – most cameras now have a red-eye reduction adjustment – make sure that's selected before you start shooting. Worst case scenario: most camera software programs allow you to remove red-eye, or you can do it manually if you're good with graphics programs. Also – two important things about flashes: #1 – they will cause shadows; and #2 they will cause reflections. To solve those problems, stand far enough away from the backdrop not to cause a direct shadow, and don't stand in front of glass or other reflective surfaces.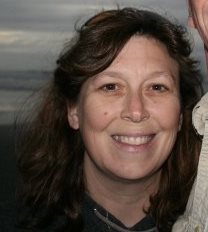 #4 – Be the subject. Make the effort and take a photograph specifically for use with press releases, web sites, etc. Be prepared. If you have a photo ready, you won't be tempted to make do with something you already have, like the group photo from the barbecue at the beach.  Sure, your hair looks gorgeous in that photo, but cutting people out of it can be and will look awkward. Leaving the people in the picture will be even less professional.
#5 – Wear a nice color. Don't wear a pattern, and try to stay away from white. Again, pay attention to the background. Are you sitting on a black couch? If so, you shouldn't wear a black turtleneck. You'll get floaty head syndrome. That's not okay under any circumstance, unless you want people laughing at you.
#6 – Get someone to take the photo for you. Selfies very rarely work out – you will always be shooting at a strange angle, which most of the time is not flattering. If you can't find someone to do it for you, a tripod works great especially if you have a remote control for your camera. Of course, you can always put it on the timer setting. Your best bet, however, is to get someone else to do it for you. Wait for a family gathering, or a cookout, or other function, and see who's got a camera. That person will most likely be more than glad to take some photos for you.
#7 – A lot of times, media outlets will crop the photo so it fits their columns better. At Indies Unlimited, when we're putting together the Flash Fiction Anthologies, we crop the author photos so that they are uniform and as close to square as possible. Try to keep that in mind when shooting your photo – try to be in the center.
Here are some examples of fantastic author photos: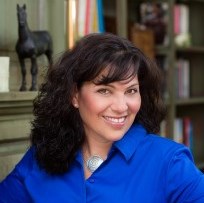 The lovely Susan Marmo is standing in front of some books, and they're out of focus enough that they're not distracting. Also, notice the bright blue shirt and the bright white smile! This photo is also great because even though it went down to her waist, I was able to crop it just below the shoulders and it still works. (It would be just a tad better without the horse above her right shoulder – if I wanted to crop it tighter to the top of her head, it would cut the horse's head off and that could be distracting.)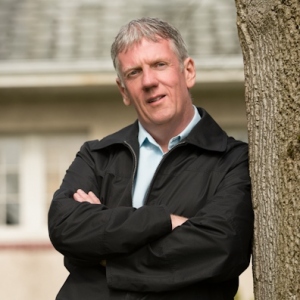 And here is Martin Crosbie, looking pensive and authorly. The background is soft and out of focus so he is the center of attention. Martin's wearing solid colors and the dark tone of his jacket really makes him stand out. So, if smiling like Susan doesn't work for you, that's ok. Serious works, too. Again, I was able to crop this photograph down to a perfect square.
There are more great examples here below – see which ones suit you for your own portrait. Still can't find someone to do it for you? How about your local high school's photo club? Be creative. You'll find a way.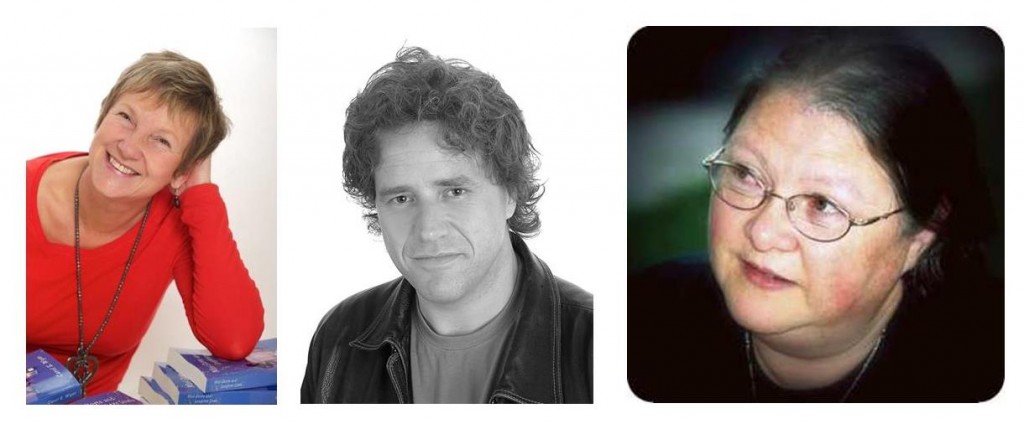 For more tips, you can check out my article with the top ten things to avoid when doing your author portrait. Now go get that picture. You'll be glad to have it in your press kit! Got questions? Ask in the comments below.