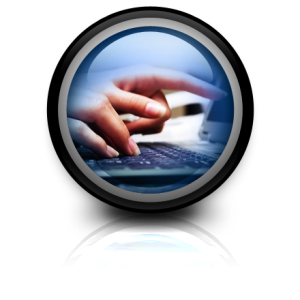 A reader asked: "I'm curious about one thing in particular, at this moment. How important is having a blog and lots of comments to a writer's success? Reason I ask: I started blogging almost a year ago, and got sidetracked with blogging. I'm now thinking of changing my schedule from posting twice per week to once every two weeks, just to make more time for my writing projects. "
How important is a blog to a writer?
*
Question: How many bloggers does it take to change a lightbulb?
Answer: 100. 1 to change the lightbulb and 99 to comment on how it should have been done differently.
*
I began blogging when I was researching for my first book. My main character was a blogger who wrote about the bloopers and bloomers that populated her life. She attracted many followers. At that time, I didn't really know what a blog was. I set one up, started writing about my life much as my character does, and before I knew where I was, I had hundreds of followers. Many of those followers bought my first book when it was published. I blogged every day. It wore me out and took over my life, so I cut down my posts to twice a week.
I have now been blogging for four years and there are days when I wonder why I am not writing books instead of attempting to come up with new stuff for my blog. I now only post about once a week. The blog has changed identity and is where I entertain other authors, maintain my presence as a writer and keep in touch with my faithful followers.
So, is blogging worthwhile and will it add to a writer's success? The answer is slightly more complicated than a simple yes or no. You really need to ask yourself why you are blogging.
Marketing people in particular say authors need to have an online presence and blogging allows them to build their digital reputation and drive traffic to their author website. That is easier said than done. First off, a writer needs people to read their posts. They have to work at growing that fan base. I did so by visiting blogs written by women who I suspected were a similar age to me. That in itself took weeks of research and participating in endless blog hops. I left comment after comment about their posts and eventually they trailed over to my blog, where if they liked it, they followed. It took a year of hard work, posting daily, visiting blogs, building relationships and cultivating friendships. If you don't have the luxury of that time, you'll be posting into an empty void.
Blogs aren't the only way to grow a fan base. You can post for other blogs or websites on a monthly basis rather than run your own blog. Or, you could maintain a Facebook page and keep potential readers happy there and get feedback. And, don't forget Pinterest. It offers enormous potential for attracting readers. (See my tutorial post.)
Some argue that blogging helps showcase your expertise or define your niche. Many authors use it to write small bite-sized chunks of their work. I agree. My writing improved hugely after writing blog posts for a year and my storytelling skills developed. However, this can equally be done using Wattpad. Wattpad is a supportive, viral community of readers to reach out to and expand awareness of your work. It is the world's most popular e-book community. There is even a chance you will be noticed by a publishing house.
Much depends on the subject matter of your blog. If you write aimlessly about what you did one week and what you watched on television another, or about a book you read, there is no structure to your blog. It needs to follow a theme. I wrote three blogs that attempt to give a positive view of ageing. They are filled with anecdotes and jokes. I try to write posts that demonstrate my ability to write humorous pieces rather than advertise my books, and I hope anyone stumbling upon them will enjoy them.
That strategy has finally earned me attention as a writer. Last year, I was invited to write regularly for the Huffington Post Huff/50 and more recently, for a national magazine.
Without a structure to your blog you cannot connect or find the right people to follow you and hopefully become your readers.
Over the last year, like many who have blogs, I wondered whether it was worth my while continuing. I have made some dear friends through blogging. I have hosted book launch parties filled with games and prizes on my blogs and enjoyed my time as a blogger. I can say that without doubt, many of my debut book sales came from followers of my blog. But in recent years, sales have come from other sources as I experimented with other marketing strategies.
Blogging can be a demanding mistress. As long as you are involved on other social media sites and have a website then you can happily give up your blog. There are other ways to grow your fan base and get feedback on your writing that don't take up as much time. I am of the opinion, if you don't enjoy something then don't continue with it. You are either a keen blogger or a reluctant one. If the latter, then consider a different use for your time.
Obviously, blogging and writing are connected. If you are starting out as a writer then blogging is an excellent way to meet friends who will no doubt support you in your endeavours. However, it will require dedication. You need to spend time cultivating your relationships. You can't use it merely to advertise your wares. This is where I see a rift. Writers are writers who maintain a blog to help with their writing, whereas bloggers love blogging.
Bloggers are a social bunch. They need you to visit their blogs and read about their lives as much as you want them to drop by and see what you have been discussing. It's much like having a virtual coffee morning meeting at someone's house. If you merely want to use your blog to direct people to your writing then think again. Blogging is for bloggers and to be good at it you need to be focused on it. So, over to you. You need to ask yourself these questions:
 Why do you blog?
 Is blogging taking up too much time you could put to better use?
 Does your blog have an identity and/or theme or is it a random collection of posts?
 Do you enjoy blogging?
 Have you got sufficient energy and enthusiasm to put into a blog and your other writing projects?
Once you have answered those, you'll be clear as to how you should proceed.