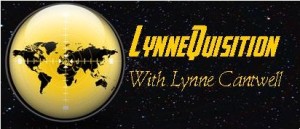 It seems like every couple of days, we hear about a new venture aimed at helping authors strut their stuff. One new kid on the block is Tugboat Yards. Lydia Laurenson, who does publisher development for the venture, agreed to take a seat in the comfy chair (all together now: "Not the comfy chair!") and answer a few questions.
First, Lydia, where did the tugboat thing come from?
Lydia: Tugboats are small, powerful boats that help big boats. Our founders liked the image of many tugboats pulling a larger boat!
The Tugboat philosophy is that content is monetizable if people present the opportunity in fun and engaging ways. We also believe that audiences will support a creator generally, instead of paying per piece of content. We are building the site because we want to help creators find these opportunities. (It's also something that I happen to personally be passionate about.)
Lynne: It looks to me like Tugboat Yards is a crowdfunding site – a place where you ask people to fund your book or movie or whatever. You set contribution levels, with corresponding prizes for each level. Lois Lewandowski gave us a more thorough explanation in her post on Kickstarter, and she even gave Indiegogo a whirl in the name of research. What sets Tugboat apart from those sites?
Lydia: Tugboat is indeed similar to those sites in that Tugboat provides infrastructure for creators to earn support from their followers. So a lot of people think of Tugboat offers as similar to Kickstarter rewards. For example, a lot of people use Tugboat to offer social media shoutouts to their supporters, and that's also a common Kickstarter perk.
The big difference is that on Tugboat, we're helping people build a sustainable relationship with their audience. For example, Tugboat can serve long-term recurring functions, like subscriptions. One creative person just started offering his fans membership in his coffee posse, where he sends them a monthly bag of the same coffee he's been enjoying! I love that.
Importantly, we also include tools to help creators be effective entrepreneurs, like graphs and statistics that show which offers are most popular. (For people who are familiar with the phrase "customer relations management," that's what we're building, and it's tailored to the needs of indie media creators.)
Lynne: What sorts of opportunities would you offer indie authors? Is this the sort of thing someone with a tiny marketing budget could take advantage of? What about someone who is just starting to build an author platform?
Lydia: Tugboat took me on partly because I've tried all kinds of things while working as a writer. Real example: one of my pseudonyms made legit money by offering copies of my books signed with kiss marks. If Tugboat had existed when I did that, I could have saved myself a lot of setup effort by using it.
Right now, managing a niche audience is way harder than it has to be! An indie author might be coordinating all audience-building activities separately — from a mailing list, to a batch of Twitter followers, to blog readers, to self-publishing efforts. It's exhausting, and I think that one of the neatest things about Tugboat is that we're gonna make this stuff easier to coordinate.
A person who hasn't built an audience yet won't make much money through Tugboat, because the platform helps people engage with their audience. But in general I'm happy to talk to anyone who has an interest in us.
Lynne: How is Tugboat Yards itself funded?
Lydia: We're a young company, but our founders both have a long history with Internet media. Our CEO, Andrew Anker, helped start Wired! Andrew has also personally invested in lots of cool online media properties. Our Chief Technical Officer, Brad Whitaker, was the first full-time engineer at Livejournal. The two of them have drawn impressive investors. Business-y folks are welcome to check out our AngelList profile to learn more about who's backing us.
Lynne: Lydia, thanks for being here and good luck with your venture. Guys, if you're interested in finding out more, check out the  Tugboat Yards website.