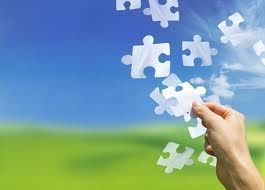 All writing requires a setting, something to connect that writing to. In the case of technical or scientific writing the setting will be the program, research, or piece of machinery you wish to explain. In the case of non-fiction it will be based on a real place and time.
My particular interest is in the writing of fiction. Why? Because that's what I do. That's what I know best.
The writing of fiction allows the writer much more creative leeway in creating a setting, or world, for his/her story to unfold. That said, it is an element we ignore at our peril. If our setting, our world, is not clear and believable our story will fail to engage readers.
Modern fiction may seem to have an advantage. Much of what we include is present in our everyday lives. Yet, even here, vigilance is needed to make sure our readers will be encouraged to picture themselves there. If we use a real place, the details must still be accurate. If we create a place that does not exist, it must still conform to the general assumptions the reader will have about similar places they know of. They must feel 'at home' there. This applies even to Urban Fantasy where the events may be fantastical but the setting must still conform to what the reader is familiar with.
True Fantasy and Science Fiction stretch those boundaries even further. The reader will expect the unfamiliar and perhaps implausible. Yet, even here, certain elements must be present for the reader to buy into your story.
The setting, or world, is much more than a description of the surroundings within which the story unfolds. That is one important element, to be sure. Readers must get enough description to imagine themselves there, to feel that their presence there is plausible even though they are only 'observers'. Sometimes too much description can hinder the very immersion we aim for. Where is that elusive balance? That is a topic that can wait for another time. Suffice it to say that the reader must have some impression of where the story takes place and that it must have enough description to make that possible.
But there is much more to consider, when we build our world, than physical surroundings. We need to make our world real to our readers.
There are many ways to do this. One I use is food. Our characters must interact. One comfortable way we do so in the real world is to share food. If we make our food, and the consumption of it, an integral part of our world it, will convey many things about that world. Is it casual? More formal? Different for different classes or characters? How is it prepared? What ingredients are used? The level of detail will vary according to the writer's interest in that aspect of life and the degree to which it plays a part in the development of the plot or characters. Another aspect may be of greater interest to another writer. Include what fits what you know and like.
Another device I use is to include small bits of daily routines from the lives of the characters. Another is to show my characters making use of personal, common items in their daily lives. Watching an innkeeper chop carrots for a stew gives the reader a sense of familiarity that makes it easier for the reader to become immersed. These mundane parts of everyday life that we can identify with help the reader relate.
Plot is also an integral part of our world building process. Events must unfold in a way consistent with the environment we have created. We cannot have peasants wielding swords if only the elite receive weapons training. If they must fight they will use knives and cudgels.
Patterns of speech can be varied according to class, education and even local idiosyncrasies. When a character says "I seen" instead of "I saw" it tells the reader something about the world in which they live and their place in that world. These subtle details eliminate the need for long explanations about where they fit into your world. I would caution the writer not to make these too dissimilar from the common speech or the reader may feel overly challenged and be pulled out of the story. A few quirks can go a long way.
Some may disagree, but I personally believe that we cannot separate the world we create from the characters that interact within it. For me this is one of the most important things to keep in mind. Our characters must interact with their environment and with each other in a way that is supported by and reinforces the setting. They must use that setting to grow and develop and are how it restricts the directions that development will take. Their actions, and indeed their thoughts, must 'fit' with the world we create. While they may, or even must, challenge that environment based on the situations the author presents them with, their actions must not conflict so much with the expectations that setting creates that the reader no longer finds them believable. The writer can only stretch credulity so far.
Are there other elements you include in building your world? I'd love to hear about them. This is by no means an exclusive list.