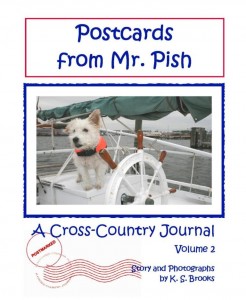 Suspense novelist and children's book author K. S. Brooks will join Curt Vollman on the WRJN Morning News in Racine, Wisconsin on Monday, December 12th at 6:15 a.m. Central Time to discuss her new children's book. Postcards from Mr. Pish: A Cross-Country Journal Volume 2 follows the adorable Jack Russell Terrier, Mr. Pish, as he embarks on a new adventure, traveling from his home in Washington State, up into Canada, and all the way to the East Coast. The book features full-color photographs of many locations, including the Southport Lighthouse in Kenosha, Wisconsin.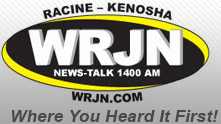 WRJN AM1400 will be hosting Ms. Brooks on their busy morning show to learn more about the traveling terrier's visit to Kenosha County. "The scenery and parks on the shores of Lake Michigan in Kenosha were absolutely beautiful. I'm glad to be able to include the historic Southport Lighthouse in Mr. Pish's new book," author K. S. Brooks explained.
More information on Postcards from Mr. Pish (Volume 2) is available at the website. More information about AM1400 is available at their website.
UPDATE! Here is the podcast!