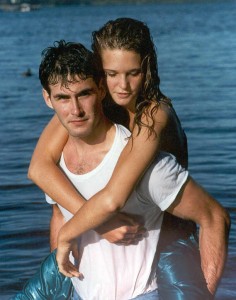 You may know by now that my partner in crime here at Indies Unlimited is K.S. "Kat" Brooks.   Not only is she an award-winning author, but she's also a highly decorated photographer.  Way back in 1996 (did they even have cameras back then?) her photographic works began to receive much attention by winning multiple international awards from Kodak, and being featured in numerous one-man art shows at galleries in the Boston area. Her stuff has been featured in books, magazines, and even in the Boston Globe.
Since I am the Evil Mastermind in charge here, I've decided it would be a good idea to fully exploit all the talents of my minions.  Of course, I made it seem like it was Kat's idea.  I'm tricky that way.
All kidding aside for a moment, Kat and I do a lot of brainstorming to come up with new and innovative ways to help indie authors spread their names and brand beyond their existing social network capacity.
We have come up with an idea which brings back the writing exercises – but with a special twist. Beginning Saturday, Dec. 31st 2011, we will post a weekly photo-prompt writing exercise/contest. Here's how it will work:
Each Saturday morning, we will post a writing exercise, consisting of a picture prompt and some written guidance. Kat has graciously extended permission for the use of her photos for this purpose.
Authors can participate by writing their entries in the comment section. (General word limit will be 250 words unless otherwise specified in the prompt instructions that week.)
Each weekly exercise will accept entries until 5:00 PM the following Tuesday.
On Wednesday morning, we will open voting to the public with an online poll for the best writing entry accompanying the photo. Voting will be open until 5:00 PM Thursday.
Each Friday morning, the winner will be recognized as we post the the winning entry along with the picture as a feature.
At the end of the year Indies Unlimited will publish an e-book with all the photos and the winning expositions, adding one more credit to your portfolio.
We hope you will have fun, hone your chops, and call in all kinds of favors from your friends to get them to vote for your entry. Most of all, we hope to offer you one more way to reach a wider audience.
[subscribe2]