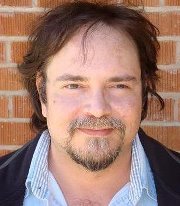 Indies Unlimited has acquired McNally Global in a hostile takeover bid. I am pleased to announce that my long time arch-nemesis and respected colleague Michael Edward "Ed" McNally will be joining Indies Unlimited as a contributing author. Ed will bring the kind of gravitas and intellectual firepower needed to class up this joint. I don't care where he gets it, as long as he brings it.
Ed is a quick wit, a skilled writer and an all-around good guy. You'll be seeing his posts here on a weekly basis.
In addition, Ed is a good friend and the author of The Norothian Cycle, an epic fantasy series.  I read the first of these, The Sable City. I was extremely impressed with McNally's writing and imagination. I highly recommend it.
Please join Kat, JD, Cathy and me in welcoming Ed McNally to Indies Unlimited!
[subscribe2]