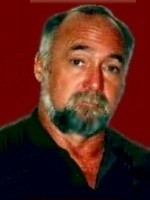 [This article is part of a series by author Lin Robinson on the subject of so-called "rules" of writing. You can find the other articles here: Part 1, Part 2, Part 3, and Part 4.]
In this series I have mostly dealt with negative "rules" — adjurations to avoid the use of various parts of English speech that are perfectly useful.
In this final article I'd like to switch to debunking several "positive" kinds of "rules": concepts which are urged, even pressed onto writers as necessary, but which I'd suggest you drop not just from you tool kit, but from your vocabulary.
The Myth Of "The Protagonist" — One of the most repeated and most utterly useless concepts for writers is "protagonist". It's a word that does absolutely nothing for you, and can mess you up. Perhaps you've seen newbies wailing, "Can I have more than one protagonist?" (And in screenplay circles, sometimes get answers like "OK, if it's a 'buddy movie'", or "OK if it's an 'ensemble' movie", otherwise no. How about love stories. Do you really have to make one of the pair the main show and the other one subsidiary? How about a story of two rivals? But they'll tell you that you have to because that's the way it is and who are you to argue with Aristotle?
Well, first of all, Greek drama (and the whole "protagonist" thing is a dramatic, not fiction concept) was pretty simple and narrow with its chorus and all that. Not quite like current films of the "Babel", "Crash", "Go", "Pulp Fiction" mold. Do you really want to chain your creativity down that much?
But here's something much more important for writers to understand when things like this raise their pointed heads. These are CRITICAL structures, not CREATIVE structures. They are taxonomy that critics–like Aristotle–came up with to describe what the writers were doing. It's extremely important not to internalize critical concepts and confuse them with generative structure–which is so often something of your own invention to cope with the story you are trying to tell. There is just no advantage in labeling a protagonist or antagonist for your story.
Three Act Structure — This plagues drama writers more than fiction writers, but it crops up. It's probably the single stupidest critical concept of all time, and certainly when applied to generating, rather than discussing, stories. If you say it's bunk, though, people will say, "Everything has a beginning, middle, and end." Well, then, if you can't not have it any other way, why worry about it? But what if you see you your story divided into five movements like the symphony that inspired it? Or a cycle of twelve houses? Or a six step recovery program? This whole idea is just clutter for a writer: forget it.
Theme — This is another totally useless term for a writer. Without going into the whole song and dance on why that's so, let me just offer this. If you have any doubt that "theme" is meaningless for writing, take any given piece of writing and ask ten people what the theme is. If you two say the same thing, it'll be uncommon. You have to have seen this in discussions of literature. A dozen critics with a dozen different ideas of what the theme of "Moby Dick" or "All The King's Men" is. If it's that projective, why bother trying to construct it? Furthermore, let's say you decide you want to write something on a theme of "Love conquers all" ("themes" are almost always totally simple-minded bumperstickers like that): what do you do about it? How does that tell you what and how to write? Themes are something that emerge from a work, they don't generate it. Nobody ever says, "I think I'll write a book about the bonds of brotherhood challenged by duty." They write a story and maybe that's what somebody says it's about.
And this: what's the theme of "Harry Potter"? Of "Twilight"? Of "The Kite Runner"? I think if you try to answer, you're going to start coming to the thought that it just doesn't matter. Certainly not to the writer.
Character Arc — This is another outgrowth of protagonist-think. The idea is not totally bad: that the hero or whoever has to be changed and improved by the dramatic action, to emerge as a different person, perhaps with flaws remedied and scars healed.
Fine, if that's what you want to do. Trouble is, they'll tell you that you have to do it that way. And you don't.
It's a fairly recent obsession, particularly in film. In many modern films you learn to spot the complaints early on, knowing that in the end the hero will have learned to throw away his cell phone and pay attention to his family, or whatever. Many times you can see the stitches where the "character growth" is grafted on.
But it wasn't always so. John Wayne and Gary Cooper rode into town and cleaned it up. They didn't clean themselves up…they were heroes. It's actually consistent with the classical, mythical model that heroes and protagonists act upon the situation, not vice versa. Here's another way of looking at that: did James Bond have arcs of character growth? Did Mike Hammer? Perseus? Achilles? MacBeth? Jason Bourne?
All I'm saying is, it doesn't have to be a factor if you don't want it to be. If you feel like it deepens your character and story, fine. If you have to strain to fit it in, is it really worth it?