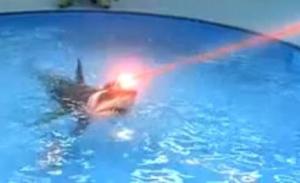 It's the Evil Mastermind's birthday. Please join us in sending birthday wishes his way (because if he's in a good mood, we get more gruel). In fact, if you can send those wishes on the backs of fifty dollar bills, that'd be even better.
Last October, our Evil Mastermind single-handedly launched Indies Unlimited, and within six months it became a multi-national, multi-author, nuclear-powered death-star of a blog, and a finalist in the Independent Book Blogger Awards. Not too shabby, eh?
Unlike other evil conglomerates, we pulled strings and got our Evil Mastermind what he wanted for his birthday…
So, have another scoop of gruel and a glass of Kool-Aid, and All Hail the Evil Mastermind!