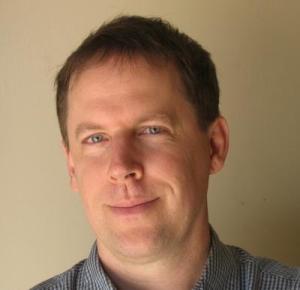 I recently had the opportunity to interview Mark Coker, one of the visionaries of the indie author movement. In 2008, Mark founded Smashwords to accelerate the death spiral of the bloated, inefficient, out-dated publishing industry—or as he put it:  to change the way books are published, marketed and sold.
Mark and his wife co-authored Boob Tube, a novel that explores the wild and wacky world of Hollywood celebrity. He also wrote the Smashwords Book Marketing Guide, The Smashwords Style Guide and The 10-Minute PR Checklist.
Mark says when he's not writing or working on Smashwords, he enjoys gardening, traveling and hiking tall mountains, the tallest of which has been Mt. Kilimanjaro.
Here, I ask him nine questions, and he gives expansive and fascinating answers.
So buckle up and get ready for the word straight up, from Mark Coker.
---
1. Changes in technology made Smashwords possible. You have been in the forefront of the indie author revolution. More changes in technology are on the horizon as the capabilities of e-readers are merged with other platforms. People talk about incorporating video into eBooks, the potential for buyers of a book to subscribe to new versions, an author's next book, interactive communication between readers and authors directly from the device. What changes do you foresee and what is Smashwords doing to prepare for these changes?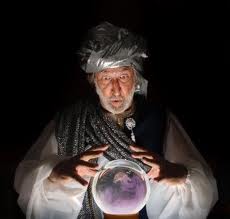 I foresee everything you identify above coming down the pike, but I also think the benefits, will be incremental, not revolutionary, and in some cases these technologies will be detrimental. Now don't get me wrong, I love incremental advances. Most advances are incremental, and most breakout enhancements are often enabled by myriad incremental advances that came before them.
The new technologies that gain the most traction will be those that make books more accessible, discoverable and enjoyable to readers. As indie authors evaluate new opportunities to leverage technology, I think accessibility should be the filter through which to guide their experiments. Also realize that most new-fangled technologies will fail, so be careful not to let the new shiny bauble distract from what's really most important, which is writing a great book made of words.
It's important to realize that readers are not a monolithic, same-thinking audience. The challenge for the author is to identify those advances that help them satisfy the greatest number of their target market.
The vast majority of fiction readers, for example, would probably vomit at the thought of video in their novel, because the power of great fiction is that the story unfolds in the reader's imagination. Video would probably detract from most novels.
Some non-fiction readers, however, would probably find video quite helpful, as long as it didn't decrease accessibility. For example, video may not run on all e-reading devices, or it might cause massively bloated files sizes and long download times, or it might require a persistent high-bandwidth internet connection. Or, due to the expense of video production the author may need to charge more which could decrease affordability and desirability to the reader.
I think the biggest foundational technological advance – if we even call it technology – in ebooks over the last 20 years is reflowability. Reflowability makes books accessible to more devices and screen sizes, and allows the reader to customize the reading experience. Reflowability is simple. In the battle to make your words accessible to more readers, simplicity usually wins against complexity.
I think much of the future technology advances will be applied to the software that powers the e-reading devices, and that powers the e-bookstores. If this holds true, it means authors should keep an eye open to what's coming down the pike, but realize they'll be able to benefit from most of the coming advances without lifting a finger.
In terms of what we're doing, we'll focus on creating standards-based books that can then benefit from the new magic created by device-makers, software developers and retailers. By the end of this year, we'll start allowing authors to upload direct .epub files. Once we do that, we'll be able to support not only custom-designed ebooks, but will also be better prepared to distribute next generation file types such as EPUB 3 or fixed format ebooks or whatever comes next, should they gain traction in the market. Beyond that, I think what we don't do will be just as important as what we do do.
2. Smashwords has come a long way very quickly. How do you see your role in the indie author movement?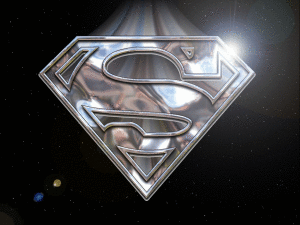 It's tough for me to evaluate our role in the movement. I'd like to think we were among the first to arm indies with the free tools, knowledge and inspiration they needed to wage this revolution. I think we were the first to build a business model that is entirely dependent upon the success of indie authors. When I first started working on the business plan in 2005, it was very important to me that the DNA of our business be 100% aligned with the interests of authors. That means we'd only earn money if we help our authors sell books. We'd never sell services or packages. We'd never employ sales people. It means that our business was created to take a risk on every author. It means our authors should earn more than we earn. We're going to put over $10 million in the pockets of our authors this year. That makes me happy. We're now offering full time employment to 16 people who are passionate about books and authors. That makes me happy. We're helping our retail partners earn millions of dollars on our books as they bring joy to millions of customers. That makes me happy, because their support of indie authors has made all this possible.
As I designed our business plan, it was also important to me that we'd never be parasitic. There are publishing services out there that earn their money blinding the eyes and stealing the dreams of authors. Those services turn my stomach. Darwin will catch up with them because the indie revolution doesn't reward mosquitos and leeches.
I think history will show that we were one of several catalysts in the indie revolution, though there are several who stand ahead of us in the accolade line. Indie authors deserve the most credit, followed by retailers and their customers who have carried, purchased and recommended our books without hesitation. Barnes & Noble and Sony were the first two major retailers in 2009 to sign distribution agreements with Smashwords. Their foresight helped blow the distribution doors wide open for indies. Amazon, of course, deserves massive kudos, as does Apple, Kobo, Diesel and every other ebook retailer large and small that has opened their doors to indies.
3. What can the indie author community do that would help facilitate your mission?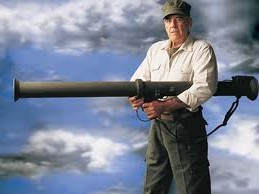 Become an inspiration to your fellow writers. Aspire to become the most professional author and publisher you can be. Emulate the very best practices of the most professional publishers, and then improve upon those best practices. We indies are pioneering the new secrets to success for the future of publishing. Experiment. Innovate. When you discover new best practices, share them with your fellow indies. Help every writer you know become a success. Your fellow indies are your partners in the grand adventure, not your competitors.
4. Mark, you are rather famously accessible to your authors. Tell me how you see the benefits and drawbacks of that accessibility.
Authors are my heroes. They inspire me. They educate me. My mission is to serve them. It's always been important to me to maintain accessibility because without author contact I'm blind. I enjoy speaking at writers conferences where I can meet our authors face to face. Up until about a year ago, I was still handling most of the support inquiries that came in to Smashwords. Part of that was by choice, and part was by necessity. Since day one, I've been the sole financial backer of the business, and my means are limited. For the first three years of this business, it was bleeding cash so I didn't have the freedom to hire a large staff. We finally hit profitability in late 2010, so at that point we started hiring. By July of 2011, I transitioned the support responsibility to our dedicated support department, which is reachable by clicking the "Comments/questions…" link at the top of any Smashwords page.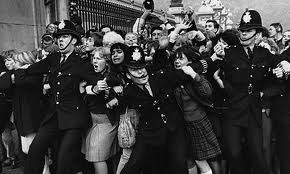 The benefit of accessibility was knowledge and insight. The downside of unfettered accessibility is that some people take advantage, and ultimately that, combined with the fact I'm only one person, diminishes my ability to serve the greater good of all our authors. I only have so many hours in the day, so the price of distraction is high when my time is best spent helping our retail partners sell more books, or working with our team members to help them service our authors better and faster than I can do on my own, or working with our engineering team to execute on our development roadmap, or opening up new distribution channels. Even though I no longer man the support queue, I remain connected to our authors because I manage the support department, and feedback, suggestions and vexing issues and bugs still bubble up to me.
I also remain accessible to all our authors. My email address is listed in the confirmation email received by every new author or customer. From time to time some still take advantage, but the vast majority who write me are kind and well-intentioned. Long ago, I decided that I'd rather be taken advantage of by the few in order to remain accessible to the many. As we grow, I hope I can remain accessible, though I can tell you it's difficult some times!
5. From your vantage point, you must have seen many of the pitfalls to which indie authors fall prey. Any words of caution for new indies? Are there any scams or gimmicks of which they should be particularly aware?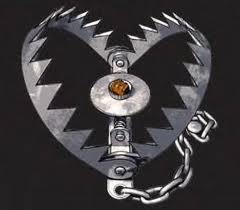 Avoid sales people who are trying to sell you a service or package. Avoid those who have a vested interest in making indie ebook publishing sound more difficult and expensive than it needs to be.
I'm not opposed to authors investing in their books by hiring professional cover designers, editors or book doctors. These investments are often smart. I'd just caution that if you're engaged with a salesperson rather than the service provider her/himself, then be cautious. Recognize that most eBooks don't sell well, so unless you're already selling well, it could be difficult to recoup expenses.
In order for indies to be successful, they must do many things right. They must also minimize mistakes. So often, I've seen indies become their own worst enemies. It always saddens me when I see otherwise brilliant writers take steps that undermine their current or future success.
Two years ago I wrote a blog post titled, The Seven Secrets to Ebook Publishing Failure. I think the pitfalls I identified then hold true today. They include:
Failure to respect the reader – Self publishing platforms such as Smashwords make it fast, free and easy to publish a book, but we don't make it easy to write a great book. Some authors, intoxicated by the allure of self-publishing, release books before they've been properly edited and proofed. Readers have no tolerance for shoddy work. As indie authors, we must release books that are as good or better than what New York is putting out, otherwise readers will ignore us.
Limiting your Distribution –Two years ago, it was common for some indies to treat their favorite retailers like their favorite sports team or religion, meaning they'd only choose one. This remains an issue for some authors, and has been exacerbated by KDP-Select which entices authors to go exclusive. I think exclusivity is dangerous to the long term business of any indie. When you have all your eggs tied to the whims of a single retailer, you've lost your independence. I encourage indies to support all their retailers and maximize their distribution. Smart indies, like smart investors, diversify their exposure.
False expectations and Impatience – Publishing is easy, but selling books is difficult. Most indies don't sell well. Those that do sell well work really hard. It takes a long time to build an audience. Our biggest sellers today sold poorly three years ago. We have titles that sell almost nothing for months and then break out suddenly at one retailer. It's important to remember that ebooks are immortal, if you allow them to be. I still see many authors will pull their books from distribution if they don't immediately sell well. Never pull books from distribution. It's akin to cutting one's own throat.
I'd add one new rule: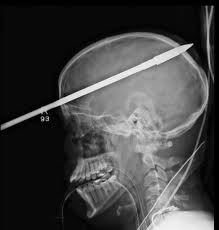 Don't let your success go to your head – Success requires hard work, a great book, more great books, smart decision making, and luck. Some indies, at the first sign of success, will assume they alone have unlocked the secrets to everlasting success. Maybe that's the case, but more often than not, luck played an important role, and more often than not, there's always more that a successful author should be doing to maintain their success, or to become more successful. Never become complacent. Always keep your mind open to new ideas and approaches. Stay humble. After doing this for four years, I've seen success affect people differently. A small minority become arrogant demons, while others become gracious angels. Be an angel. Always remain thankful for the luck with which you've been blessed. If you're one of the few indies successful enough to pursue writing full-time, count yourself among the luckiest people on earth. Give back to the community. Help mentor the next generation of successful indies.
6. The Kindle e-reader continues to dominate the market. What does Smashwords have planned to improve its market position with owners of the Kindle devices?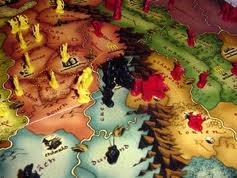 From a market share perspective, Kindle's market share has declined over the last three years, though I agree it remains the single most important sales platform. I'm starting to hear from more authors who sell more books through the Smashwords distribution network than they sell through Amazon. Typically these are authors who've been with us uninterrupted for a year or more. I remain optimistic that one day, we will begin distributing directly to the Kindle store. Believe it or not, these discussions are still ongoing. I'm confident that for the very reason Amazon is brilliantly smart – and they realize it's in the mutual long term best interests of authors and Amazon customers – they will one day begin receiving our books as all the other major retailers receive our books.
7. If you could tell indie authors to do ONE thing (or one thing better), what would that be?
Take that great book you wrote and make it greater. It's all about the book. The best marketing is to write a book that markets itself upon the wings of reader word-of-mouth.
For 27 other best practices ideas, download a free copy of my free eBook, The Secrets to Ebook Publishing Success!
8. There is a lot of debating about the pricing and VALUE of Indie eBooks. Where do you weigh in on that?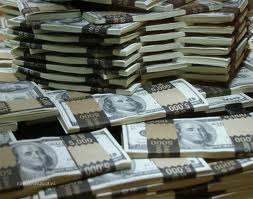 A book is worth what a customer will pay for it. This is difficult for some authors to hear. My wife and I spent thousands of hours to research, write, edit and produce our novel, Boob Tube. Given everything we put into it, we might conclude the book should be priced at $500.00, but that's obviously insane. Readers have the choice of thousands of lower cost books that are as good or better.
I am not one of those who believes that the price of books will go to zero. A book is the original unique creation of the author. There's nothing else like it, which means if it deserves a price then readers will honor it with their purchase.
Back in April, I released some really interesting pricing data that explored at which prices authors can reach the most readers, or earn the greatest profit. One of the conclusions I reached was that many writers are probably under-pricing their books. Very few indies over-price. You can view the study here: http://blog.smashwords.com/2012/04/can-ebook-data-reveal-new-viral.html
9. There has been a lot of talk about installing new "gatekeepers" to rate and/or endorse Indie books. How do you feel about that?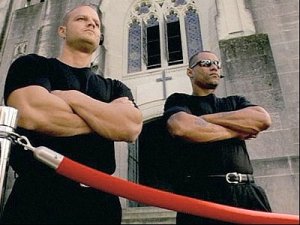 I'm cautious on the idea. To the extent such gatekeepers can surface great books that readers want to read, and to the extent they can surface these books without exacting too great a toll on the reader or author, then I'm a huge supporter.
The potential dangers of such gatekeeping systems is that they might have a tendency to try to create a new caste system, where you have XYZ-approved indies and then the rest are perceived as lower class riff-raff. I think most true indies will reject the notion of becoming beholden to any power other than their reader.
My general feeling is that gatekeepers are passé. Readers are the new curators, because the collective wisdom of readers is what matters most.