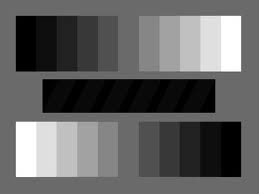 The other day, I saw a link on a Facebook page to yet another scathing, snarky review of the book which shall not be named. I've seen a lot of these. This particular reviewer put a lot of time and effort into her piece. There were amusing animated GIFs between each few paragraphs of calumny she poured on this ill-conceived tome.
I love snark as much as anyone. I was all good with it until I got to the end. The reviewer said to stay tuned for her upcoming review of the sequel to this book. WTF???
I have nothing against the author of this book. I have nothing against her book (which shall not be named). But she is pulling down a bazillion dollars a week from her book. WHY ARE YOU HELPING HER if you hate her book? WHY ARE YOU GOING TO READ AND REVIEW HER NEXT ONE?
You see, while all you review-type guys are gawking at the circus freaks, there are struggling authors out here on the farm teams praying for this kind of attention. What is it? Is it because we lack the imprimatur of the dying establishment publishing houses? Is our writing not quite execrable enough to suit you? That's not what I keep hearing.
How about using your power and prestige and influence to help readers discover some amazing new talent? Here are a few you could check out for starters. Don't worry, maybe they will be just awful. If they're not, let's see if you have the chops to write a funny review of a book you actually liked.
That's just a smattering, of course. There are some more right over there in the right sidebar. If you like these (or hate them), come back by. We have more. Lots more.