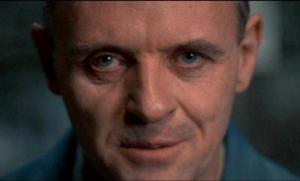 "Here is a list of terrible things,
The jaws of sharks, a vultures wings,
The rabid bite of the dogs of war,
The voice of one who went before,
But most of all the mirror's gaze,
Which counts us out our numbered days."
― Clive Barker, Days of Magic, Nights of War
I did promise a while back that I'd return to the theme of horror fiction, undoubtedly my favourite genre. As a result, this somewhat horror-related post will be lacking the lighthearted humour of my usual fare, so please skip this if you're not in the mood for heavy and ponderous (you can't even imagine how much I wanted to add a "LOL" at the end of that sentence).
It's going to be frankly impossible for me to write this post effectively or accurately unless I come clean about certain autobiographical facts, or full disclosures, or whatever journalistic convention dictates they're referred to as. For anyone who has read my book, this won't exactly come as a shock. For, existing somewhere in the mostly buried and certainly haphazard detritus of my personal history is a barely legible doctor's note (aren't they all?), diagnosing me as suffering from Post Traumatic Stress Disorder and clinical depression. Now, here and elsewhere, it's been endlessly discussed and largely established that creativity tends to be accompanied by emotional and mental turmoil, so I'm not going to recross that familiar ground this time around, fascinating though it is.
No, I want to address something else. I belong to numerous online writer's groups, from Facebook to LinkedIn, and I am noticing a recurring question that frequently gets asked by novice writers, but perhaps surprisingly, not solely by novice writers. Usually presented in a tentative manner, it basically asks whether certain painful topics are off limits, whether writers ought to refrain—through simple good taste, perhaps, or more worryingly, as a duty toward readers' sensibilities?—from discussing certain painful aspects of the human condition, or even whether writers should avoid certain words (to me, the latter is akin to asking a painter to ignore specific colours). Now, I generally avoid these conversations as I literally don't have the time to indulge in the lengthy handwringing that almost inevitably follows. And, quite honestly, I am not partial to being misjudged, as so often occurs on all sides when this topic is raised. So, in place of my usual silence in those conversations, here's a placeholder for my views on this, henceforth to be considered my definitive position. After which, you have my permission to go do something a lot more fun than reading my tortured and over-earnest opinionating.
So, what of those opinions? In one sense, they're simple: censorship, even self-censorship, is anathema to a writer. Anxiety and second-guesswork over the reception of anything you create will only shackle and smother you. Write the book you want to read—even if zombie gnomes, electric can openers, and baby nuns feature heavily—and damn the torpedoes. Now, obviously, I'm not talking about children's books, here; fluffy bunnies drenched in gore and cursing like inebriated sailors is never a good look. Well, hmmm… at least in that context it isn't. But let's assume we're talking about adults writing for adults. In which case, I don't think anything should be off the table. And I mean anything. Some of the best and sharpest writing I've read has refused to pull its punches in this regard, from Clive Barker's Books of Blood to Thomas Harris's Silence of the Lambs to Cormac McCarthy's Blood Meridian to Alice Sebold's The Lovely Bones to Jack Ketchum's The Girl Next Door. These books deal with cannibalism, cruelty, murder/rape, madness, child abuse and serial murder. Not exactly pleasant stuff. They are definitely upsetting. But are they well written? Do they stand comparison with other good or even great literature? Would I recommend them? Absolutely, yes to all of the above. The thing is (and not that this should matter, either): all evidence points to the fact that these authors are well-adjusted, generous, and compassionate people. Stephen King himself, who once wrote about a man who literally ate himself, is a wonderful human being, by all accounts. Conflating their subject matter with their personalities is as wrong-headed as inferring Shakespeare was a sadist (or a racist!) for describing Iago's treatment of Othello. Or for assuming that Marshall Mather's worldview is identical to that of Slim Shady (remember, people did this. Quaint, huh? Probably not, if you were Mr. Mathers). Such readings are depressingly shallow. It ought to go without saying that a writer can explore scenes of unmitigated horror without endorsing their real life equivalents. And in most cases, the writer's outraged humanity is the fuel behind such explorations in the first place. If I hadn't been hurt in certain ways, my own scrutiny of our tenuous connections and adult sorrows alongside their roots in childhood trauma would probably ring hollow or skewed or inauthentic. Perhaps they do anyway. But, as Stephen King so succinctly said once, "We make up horrors to help us cope with the real ones."
Yes, there is exploitation. Yes, there is insensitivity. Stupidity, even. Those are matters for the writer and his or her conscience. And for readers to embrace or shun as they see fit. But freedom of speech is essential to a democracy, and especially to our current very flawed versions. Without even that, freedom itself would only further adopt the worryingly illusory mantle it's already begun to.
Again, so I am not misunderstood: I'm not telling you what to do. As a writer, you might have your own (personal, religious, ethical) limits with regard to what topics you allow yourself to explore. That's fine. Some writers aim only to entertain, and I mean it, there's nothing wrong with that. I may disagree with what I see as misguided morality but I respect your right to it. But those of us who dig around in the entrails sometimes need to feel our discussion of the world's sharper edges or bleaker corners will not be interpreted as endorsement or approval of such horrors. I have always believed that art mirrors life and not the other way around. Those of us damaged by events in our personal lives (I'm hazarding a guess that's most of us) need this blighted avenue in which to explore our various wounds. Who knows, without that opportunity, and without the misplaced judgement of the misinformed and the judgmental, maybe more of us would end up being the Hannibal Lecters of the world instead of the Thomas Harris's.
Look, it's a lonely enough profession. I sometimes think I write to combat the loneliness more than for any other reason. It's an attempt to self heal. Okay, I just ran out of steam, so I'll end on another fairly pertinent quote by our old friend Mr. King:
"Alone. Yes, that's the key word, the most awful word in the English tongue. Murder doesn't hold a candle to it and hell is only a poor synonym."