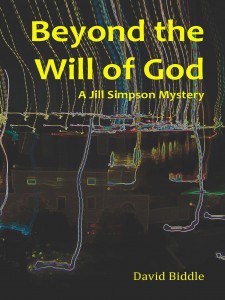 Author David Biddle is pleased to announce the release of his new mystery novel, Beyond the Will of God.
Police detective Jill Simpson investigates the murder of an Amish teenager. Tabloid reporter Frank Harris investigates mysterious Elvis sightings in Missouri farm country. As these two work first separately and then as a team, the plot progresses to include many of the legendary conspiracies people pondered during the '60s and '70s. Threaded through the story is the question of the power of music, especially loud guitar music, and whether we have missed out on identifying secret dimensions of human perception here in the 21st century. Beyond the Will of God is an off-the-grid mystery.
Beyond the Will of God was released on June 12, 2012, published by Flat Branch Press. It is available on Amazon.com as an e-book and in a bound paper edition.