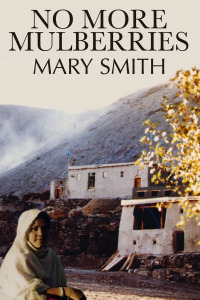 No More Mulberries
by Mary Smith
Genre: contemporary fiction
Word count: 94,000 (approx)
Set mainly in Afghanistan and spanning the years from the Soviet occupation to the rise of Taliban, No More Mulberries tells the story of Scottish-born midwife Miriam and her Afghan husband Dr Iqbal who work in a remote village in rural Afghanistan. Miriam is concerned about how her husband has changed towards her but doesn't understand why. She accepts a request to attend a medical teaching camp as a translator for the foreign doctors in attendance she ignores Iqbal's anger at her going against his wishes. She hopes time apart might help her to understand the cause of their problems.
When a figure from her past, Ismail, arrives at the camp Miriam undertakes a journey into her past. She realises she has never come to terms with the devastating loss of her first husband, who had been killed and sees how her own actions have damaged her relationship with Iqbal. She resolves to try to put things right between them but fears she may be too late.
No More Mulberries is about love, commitment and divided loyalties across a cultural divide. It also provides the reader with an authentic insight into how ordinary Afghan men and women live their lives against a backdrop of war.
This title is available from W H Smith,  Amazon US, Amazon UK, Smashwords, and Barnes and Noble. Continue reading "Book Brief: No More Mulberries"