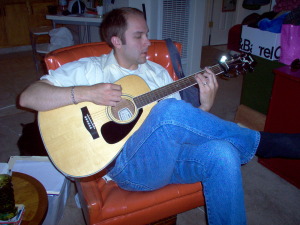 I write some edgy stuff. That might be to my detriment. I sometimes talk about my actual beliefs – I have this thing about honesty – I'm sure that hurts me. I've gotten some flack about the fact that I don't hate homosexuals for instance. Apparently, homophobia is still all the rage. Sorry, I like the gays. I am in the business of selling my writing and, to a certain extent, myself. The Internet is forever. Whatever I throw up there sticks. And it reflects on me. I refuse to be dishonest. But at least I'm nice.
It amazes me how many writers I see being mean, childish, petulant, abrasive, divisive, and petty on prominent social networking forums. You want people to buy your books, right? I mean, that's the idea. Food in the belly and all that jazz. So, be nice!
Here's the thing. I'm a pretty nice person in real life, but I am introverted and I don't talk to people all that much. I am selfish with my time. Online, I try to be as kind and receptive as I possibly can. Being bland with no socio-political views would probably be a good idea, but I have trouble with that. But I don't have a hard time being diplomatic. I want people to think, "JD? That guy's a class act…sure he makes the occasional penis joke, and I don't agree with his politics, but he is polite and helpful." That's it. That's my "business model".
People try to bait me sometimes, but I won't take it. And I keep my personal opinions pretty light. If you are an author and everything you post on Facebook is hateful political attack ads, you might want to rethink things. If you are an author and you can't stop talking about other writers and starting little cliques, you are shooting yourself in the foot.
This is all common sense, I know, but you know what they say about common sense. Every day, I am shocked by the ways I see writers representing themselves online. We all like to share with our friends and fans when we get a good review or an award, and that's cool…then there is downright bragging. We all have to do a certain amount of spamming, but you don't have to spam the same thing every day, thirty times a day. It isn't helping you.
If you write and are not dependent upon that for income, then this does not apply to you. Post your rage for all the world to see. If you are like me, however, you need to try to alienate as few people as possible while still maintaining some integrity and not becoming a two dimensional politician.
I want to sell books. It makes me feel good. And I like eating and wearing clothes and all that good stuff. My daughter has the audacity to ask for food on a regular basis. So, yeah, I want money. That means I want to piss off as few people as possible. This is not about being disingenuous. Like I said, I am honest and true to my beliefs, but I respect the fact that others can have different views. I don't pick fights. And I have neither the time nor the interest to get into a pissing contest with anyone online.
Food for thought, scribes.