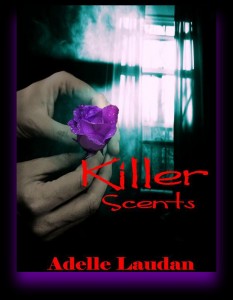 Author Adelle Laudan is pleased to announce the release of her new romantic suspense novel: Killer Scents.
Becca and Randy are Harley riding detectives who join forces to find the ruthless killer the press have dubbed The Florist. What does the flower he places in his victim's hands have to do with the sick, twisted way he ends their lives? Will they track him down before he strikes again, or will a turn of events find one of them at the mercy of a demented killer?
Killer Scents was released on October 2, 2012 and is available through Amazon.com, Amazon UK, and all Amazon channels. 
---