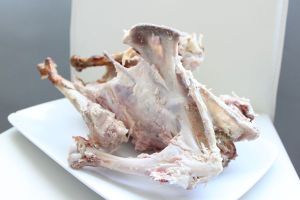 That title is from a really, really old Genesis song (Counting Out Time, 1974), and it came to mind only because of the word "digesting." Because really, if you're not going to engage in some Black Friday madness, how better to spend the day after Thanksgiving than by letting your innards assimilate those pounds of poultry you consumed yesterday, while you lie around the house? In other words, I'm going to guess not an awful lot of people are going to read this column today, unless you just happen to be feeling too bloated to head down to Best Buy to watch some Mortal Consumer Kombat. 😉
Whether shopping, recuperating, or still spending "quality" time with family, I am further going to guess that today is something of a day of rest for a lot of us. As writers, we probably all have WIPs on the fire we should be getting back to, maybe a chapter to finish or a scene to untangle. And it probably won't happen, not today anyway. As writers, we tend to not have a sharp division between "work" time and any other hours. Even while we are not actually hunched over a keyboard or notepad, part of our brains at least tend to always be churning away in bookville. Many of us probably get most of our "writing" (or at least thinking about writing) done while we are doing other things. There is rarely a true "weekend" for a writer, where we don't even think about whatever that thing it is we do as employment until sometime Monday morning. Even a day off is rare, because really, writing is a profession involving constant thought. And how long can any of us actually go without thinking?
Don't answer that. 😉
There is always a lot of talk about treating writing as a job, developing discipline to allow yourself to work at your best potential, etc., etc. And by-and-large I agree with all that; I am most productive when I can buckle-down and just keep myself in front of the monitor, tap-tap-tapping away at the endless tyranny of the blank page, of which there is always another blank one waiting. But remember, most every job in the world includes time off. You can leave your place of business at some point and head home, which is generally a different place altogether. You can change your mindset and leave work behind to a great extent, without needing to feel the least bit guilty, because off the clock means off the clock as far as most jobs go. But not for a writer.
I get a bit antsy when I go too many days without writing, and to be honest I am glad I do or else it would be really easy for me to let things slide for days, or weeks, or even months at a time. Even when I don't really feel like doing it, I try to anyway most days, because I firmly believe that nothing makes writers better than does writing more and more. Stephen King says something along the lines of "the first million words are just practice," and while I tend to think pretty much everybody would ignore Stephen King's writing advice if Stephen King wasn't Stephen King (ease up on deleting adverbs people, your writing is drying out like kindling), he does have a point here. Most writers can look back in amazement at something they wrote ten or five or two years ago, and be surprised by just how much better they are today. If they have been writing steadily since then. Practice may not make perfect, but it can certainly make you better at just about anything.
And yet, even I must acknowledge that some days, you just really need to shut everything down and not worry about it. When better to do so than a day like today, at this time of year. This is the holiday season after all, with family and friends and the whole "real life" thing moving to the forefront. As a bonus, it comes with a lot of food. So relax if you can and enjoy it, you have my full permission to slack off on the scratchy-scratching of pens on paper and clackity-clack of keys on boards. At least for some of these days. Because while writing and writing and writing will, I believe, make you a better writer, it is also worth noting that to have anything worth writing about, you are probably going to have to live a little, too.
So go forth, ye merry, and plop on the couch if you feel like it. Now if you'll excuse me, I'm going to get a cold turkey sandwich and some leftover stuffing, and maybe see if there is anything worth looking at on the tv machine. 😉