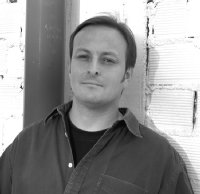 I've spent the last couple of weeks up to my eyeballs in cheese and honey. Not quite literally, but there was a point when I had to requisition a shelf in my neighbour's fridge to accommodate all the samples I had acquired.
I recently got two commissions at the same time, both with the same tightish deadline: an article on cheese and another on honey. The publication I write for has recently succumbed to the effects of the global downturn, and freelancers like me are feeling the pinch. Eighteen months ago it was 4000 words and take your time, John, we reserved the flight and hotel. This time it was 1500 words and buy your own sandwiches.
Despite the new financial strictures, it's still great to be paid to travel around the country talking to food producers and writing about their products. The problem is, what can you say about cheese in 1500 words? Or honey for that matter. What can you meaningfully say about your back yard or your big toe in 1500 words?
Not much, I thought. Then I had a grand idea: I would go about my business as normal, making visits to producers, taking endless notes, and then assembling an article from whatever transpired. I had the additional grand idea of writing both articles full-length, then editing them down to 1500 words each.
Not a very efficient way to work, perhaps, but the magazine was happy with the results. So was I. Having such severe restrictions on space forces you to look for the essence of a piece more closely than you otherwise would. It's not just a matter of killing your darlings, you've got to kill everyone in sight.
Looking more broadly at the way in which writers are subjected to restrictions, it occurred to me–as I spooned gourmet honey into my mouth–that the book business has typically restricted the writing process in a number of ways. Your books need to be of a certain length, not too short and not too long, and even the most successful writers are discouraged from producing more than one book per year. None of this is the same as condensing an article down to 1500 words, but the general principle holds: publishing books has traditionally been about how the flow of words is restricted.
Ebooks render this obsolete. Texts of any length are acceptable, and if you want visibility, then please knock out six titles per year. Six? There are people on Kindleboards who proudly claim that they try to have something new out every month. The new publishing model is the opposite of restrictive, and in the indie world at least, there is a perception that the ebook market actually favours those who produce the most.
Of course, no one's forcing you to publish six titles per year or to write a million words. Then again, no one's stopping you. No one, in fact, is forcing you to do anything. There are simply no restrictions. You can pretend that you are disciplined and level-headed enough to evolve your own. But it's the imposition of limitations or guidelines by someone else that forces you to look at your work from a perspective that isn't natural or immediately comfortable to you.
That's my feeling, at least. It works for cheese. Perhaps it works for novels, too.