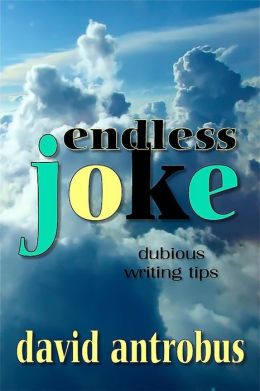 Author David Antrobus is happy to announce the release of his new non-fiction satire book, Endless Joke.
Endless Joke is a collection of essays. It's funny. It's irritating. It's the book you never realised you needed. But you do. If you want to stay safe (not to mention sane) between the twists and turns and death throes of the old publishing monster and the anarchic new killing fields of epublishing, this book will help in that regard. Often wearing its sometimes snarky heart on its sleeve, a lifetime's love of the written word fills its pages. In short, it's composed of equal parts passion, humour, angst and a kind of bewildered, contemplative awe.
Endless Joke was released in October 2012 and is available on Amazon.com, Smashwords, and Barnes & Noble.