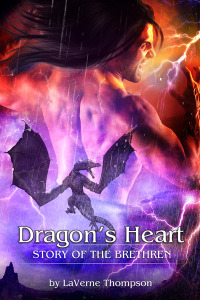 Today we have a sneak peek from author LaVerne Thompson's new  fantasy romance novel: Dragon's Heart.
A thousand years ago Draakar was forced to leave Earth, now he has no choice but to return. The dragon lord, whose world teeters on the brink of destruction, must find his truemate. The one woman with the power and love fated to save them all. The woman he left behind.
Maya Trent was abandoned on Earth, apparently human but so much more and unaware of her dual heritage. Once Draakar awakens her dragon within all she wants to do is kill him. But they must still work together to save mankind as well as the brethren.
Dragon's Heart is available from Amazon US, Amazon UK and Smashwords.
And now, an excerpt from Dragon's Heart… Continue reading "Sneak Peek: Dragon's Heart"