Congratulations to David Antrobus, winner of this week's Flash Fiction competition. Thanks also to everyone who participated – excellent entries!
The winning entry is rewarded with a special feature here today and a place in our collection of winners which will be published as an e-book at year end.
Without further ado, here's the winning entry: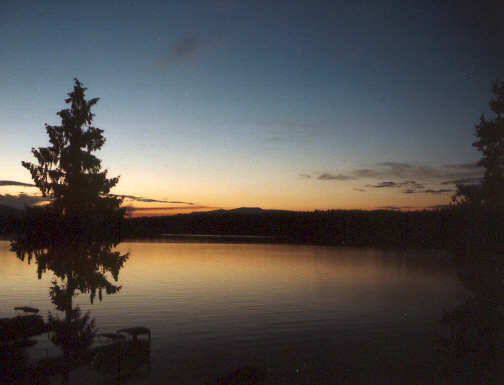 Till Dark
by David Antrobus

Although he'd seen terrible things, a pretty sunset never failed to bring a tear to Deputy Aldridge's jaundiced eye. And this was as pretty as any, down by the lake that lay placid as mirror glass under the warm hues of a fading day.
No time for sentiment tonight, however – he had come to stop a monster. A thing he called, simply, The Horror. The town had suffered enough. He would wait until full dark, the time it always indulged its predations, and he would end its thrall. Checking his Glock 17, he felt a strange calm descend.
Crouching in the dwindling light, senses alert to the gentle sounds of evening – the creak of a frog, water sounds, a distant train – he recalled the awful endings already endured by the townsfolk: the Kessler kid, rangy adolescent limbs torn off; old Tom's unspeakable final minutes; and worst of all, little Lucy Hamilton. His nightmares about her fate alone fueled the raging insomnia he'd picked up after Gulf War 1. No, it would end tonight. Only one of those killings had been prompted by cunning not bloodlust: Sheriff Wilson. His old friend had come so close to solving the mystery.
Aldridge was tired. No more. All light had leached from the sky, barring a sprinkling of stars. It was time. All was quiet. Even the frog seemed to hold its breath. Deputy Aldridge sighed, inserted the Glock into his mouth, pointed up toward his brainpan, and put an ending to The Horror.