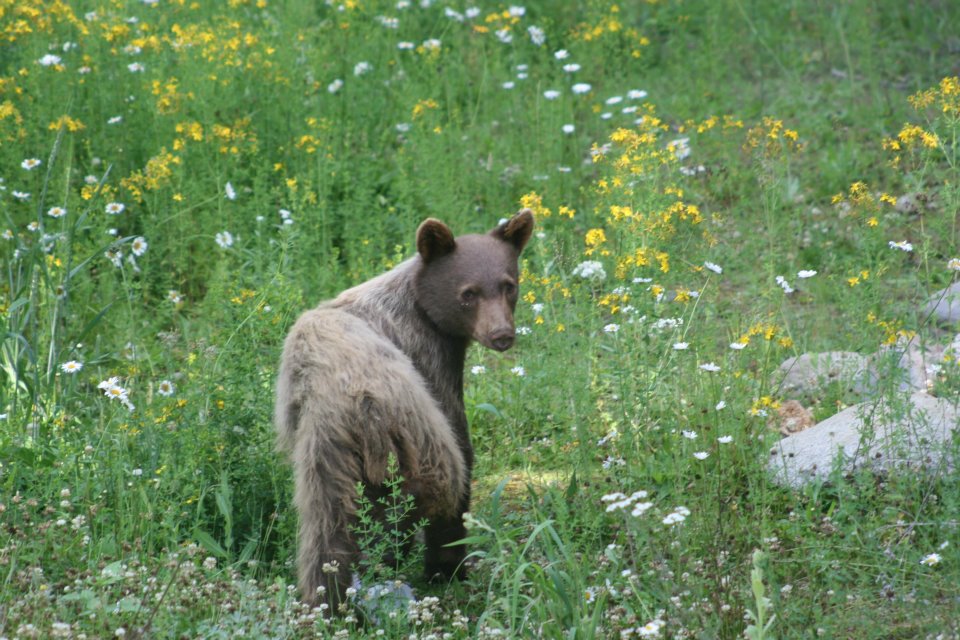 Og is not the greatest hunter in his tribe. Sometimes he sneezes or steps on a stick at just the wrong time. That is what happened when the Sabre-tooth ate Kronk.
Sometimes, Og would get excited and throw his spear too early. That is what happened when the mammoth squished Nu.
The rest of the tribe started to think Og was bad luck. They drove him out. Now Og must find his own place. Og needs a cave. This little bear is too young to have its own cave. Og will drive the little bear away and take the cave. What could possibly go wrong?
In 250 words or less, tell us a story incorporating the elements in the picture. The 250 word limit will be strictly enforced.
Please keep language and subject matter to a PG-13 level.
Use the comment section below to submit your entry. Entries will be accepted until 5:00 PM Pacific Time on Tuesday, January 22nd, 2013.
On Wednesday morning, we will open voting to the public with an online poll for the best writing entry accompanying the photo. Voting will be open until 5:00 PM Thursday.
On Friday morning, the winner will be recognized as we post the winning entry along with the picture as a feature. Best of luck to you all in your writing!
Entries only in the comment section. Other comments will be deleted. See HERE for additional information and terms.