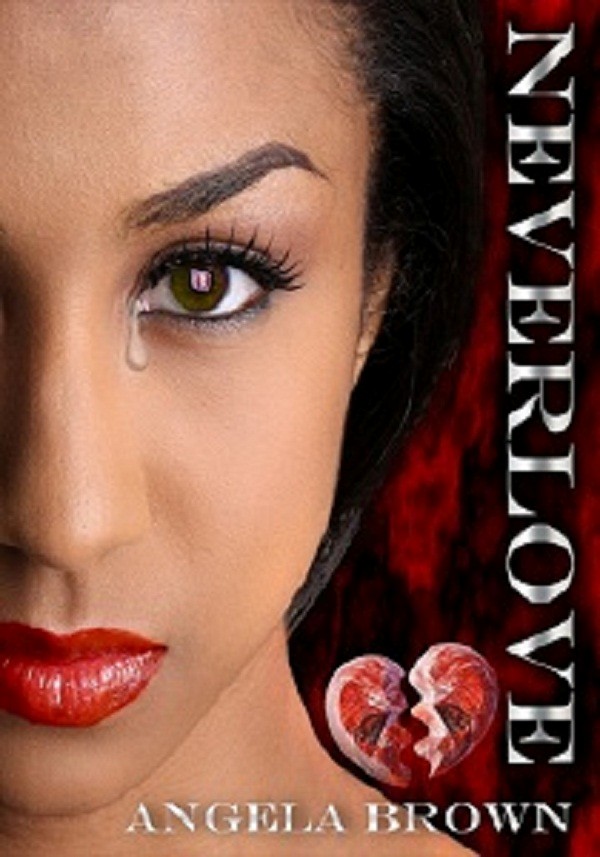 Neverlove
by Angela Brown
Genre: YA paranormal romance
Word count: 55,000
For seventeen-year-old Abigail, one rash decision leads to an unexpected chance for redemption. At V'Salicus Academy, a unique institute where she trains to become an agent of heaven, she struggles with the pain of her past, the changes of the present and accepts a loveless future until her path – and heart – crosses with Basil's.
Basil's off-chance slip of the tongue binds him to a life of servitude to the Devourer, the master of hell. His existence has no upside until a chance meeting with Abigail brings new perspective.
Keeping the truth of their present lives from each other brings disaster when secrets are brought to light and the life of Abigail's mentor is put on the line.
Can Abigail and Basil save her mentor and salvage their love amid the chaos? Or will they lose it all, destined forever to NEVERLOVE?
This book is available from Amazon US, Amazon UK, Amazon FR, and Amazon DE.
How did you come up with the title for your book? Does it have any special meaning?
The title, Neverlove, is based upon the lack of love experienced by our two main characters, Abby and Basil. When they finally find it in each other, their love is forbidden, threatened by their conflicting loyalties. Love, it seems, is just out of reach for these two…or is it?
Who was your favorite character and why?
Abby is most like me and I heart her big time but oddly, the Devourer turned out to be my favorite character to write. Something about turning out villain-y one liners.
Does your book have any underlying theme, message, or moral?
Even in the deepest, darkest of places, there is hope to find a better way, a place of peace.
What would/could a reader or reviewer say about this book that shows they "get" you as an author?
They could mention the first chapter was a hard read, as it should be, but that going on, they found the "why" behind the difficulty, the strength gained by the character after such a hard beginning.
Give us an excerpted quote from your favorite review of this book:
Jazzabella's review: "This book shows that …there is always hope. It might be far from easy and there might be a few setbacks but if you don't give up you will find the strength to be the person you can be."
Where can people learn more about your writing?
Angela Brown in the Pursuit of Publishness blog: http://publishness.blogspot.com/