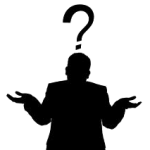 We haven't played a game in a while. There's no time like the present.
How would you rate your knowledge of literary classics?
Here are some lines from well-known literary works, missing but a word or two. Can you fill in the blanks?
1. It was a __________ that started it, the telephone ringing three times in the dead of night, and the voice on the other end asking for someone he was not. – Paul Auster, City of Glass (1985)
2. Where now? Who now? ______ now? – Samuel Beckett, The Unnamable (1953; trans. Patrick Bowles)
3. Through the fence, between the curling flower spaces, I could see them ________. – William Faulkner, The Sound and the Fury (1929)
4. The sun shone, having no alternative, on the ________. —Samuel Beckett, Murphy (1938)
5. It was a bright cold day in April, and the clocks were striking ________. – George Orwell, 1984 (1949)
6. Happy families are all alike; every unhappy family is ________ in its own way. – Leo Tolstoy, Anna Karenina (1877; trans. Constance Garnett)
7. They shoot the ________ first. – Toni Morrison, Paradise (1998)
8. He was an old man who fished alone in a skiff in the Gulf Stream and he had gone _____ days now without taking a fish. – Ernest Hemingway, The Old Man and the Sea (1952)
9. It was the day my grandmother _______. – Iain M. Banks, The Crow Road (1992)
10. Of all the things that drive men to sea, the most common disaster, I've come to learn, is _______. – Charles Johnson, Middle Passage (1990)
Answers will be provided in a post on Jan 31, 2013 @ 2:00 PM Pacific Time.