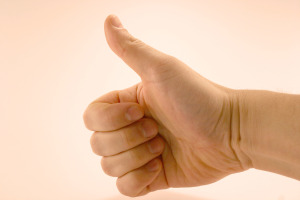 Pablo Picasso said it well. "Learn the rules like a pro, so you can break them like an artist."
We have had a number of posts, and an almost equal number of opinions, on the rules of writing and whether we need to follow them. I am of the firm opinion that is essential, initially, to know what the rules are. Then we can break them with awareness and can explain why, at least to ourselves. Occasionally we may wish to explain to others as well, but that could be fodder for another whole post.
There are often articles posted on what these rules are. I like to read them, if only to get new ideas and to challenge my own thoughts about them. The most recent appeared in Kristen Lamb's blog, Five Red Flags Your Story Needs Revision. Kristen has a great blog site. She and her guests have a lot of good things to say. I recommend it.
This post, however, had one item that I cannot completely agree with, so I decided here would be a good place to open it up further.
Here's the 'rule'.
"Red Flag #2: If Your Novel Dumps the Reader Right into Major Action, You Might Need Revision"
Now, I'll admit, up front, that I was not aware of such a rule. And that I broke the rule in both my novels, and come close to doing it again in the third. Okay, you may call me defensive. Maybe I am, but please hear me out.
The argument against jumping into the action is that the reader is not yet invested in the characters. There is some concern that too much action can be confusing and put the reader off unless they have some prior knowledge of, and investment in, the story and the characters.
On the other side of the fence we have those who urge us to 'grab the reader' with our first page, our first paragraph, even our first sentence. The easiest way to do that, in my opinion, is with action that involves at least one main character. There are other ways, and some writers use them very cleverly. Let's leave those aside for this post.
I asked myself what the reasons for my problem with this rule might be. I am one of those in the minority who look at things from a wide perspective. It gets me in trouble because I so often can agree in principle but see other aspects that challenge blanket statements.
So, here's what I do agree with. Too many characters in the first few pages, amid chaotic action for which we have not been prepared, can cause issues for the reader. They can become confused and since they have not yet become invested in the characters, may not care enough to find out what isn't told up front.
But the rule, like so many, does not allow for the inevitable continuum. It's a matter of degree. There are times when beginning with an action scene, even introducing a small handful of characters, is reasonable and appropriate. The trick is in knowing when those times are.
One commenter, Lynn Blackmar, (I have her permission to quote her) had this to say:
I'm with Yvonne about #2, but I think this varies by genre. In thriller, action-adventure, sci-fi, sometimes fantasy, and sometimes mystery, everybody wants an action scene straight off the bat. It doesn't necessarily have to be a major action scene, but there needs to be central thematic tension from the first paragraph. Is it hard to do this well and make the readers care about the action scene? Yes. Will they complain if you leave it out? Yes. For that matter, so will editors.
Lynn makes a good point. The genre influences the best way to begin a story. Perhaps that is what raised my hackles when I first read the 'rule'. I write fantasy. One way to find out more about how genre affects how we open a story is to read what successful authors in that genre do.
To get another opinion, I asked my editor, Wendy Reis, (Member, Editors' Association of Canada) whether she thought I ought to have used different openers. She read my first book and edited the second. Her words? "Your writing is stellar." She assured me that my openings work well for my stories.
In the final count, it is the reader who will decide if you have crossed a line. But I'll admit to being relieved by Wendy's vote of confidence. Whew!