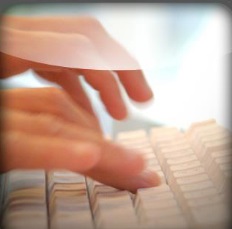 March 5, 2013: I remember it well. That was the date I officially started stalking Indies Unlimited. I was already familiar with the site and had periodically checked in, but that was the day IU got its own folder in my email account.
I had spent a great deal of the previous winter struggling with the decision to terminate contracts with my publisher and join the world of self-publishing. By spring, I knew that was the path I needed to take, but how? Kindle, Smashwords, Lightning Source, CreateSpace: It was all so confusing. Ultimately, I did the first thing I always do when starting a new venture: I made a list.
Then I did the second thing I always do when starting a new venture: I researched, Googling everything from, "What's the difference between Lightning Source and CreateSpace?" to "What the heck is a Smashwords Meatgrinder?"
Indies Unlimited came up in the search results time and time again.
What, exactly, will CreateSpace do for me? I found the answer in Martin Crosbie's post.
Contributor Lynn Cantwell provided a more recent CreateSpace update.
But what about Smashwords? I found answers in K.S. Brook's post, Getting the Most out of Smashwords.
Kindle? Tons of information, and I started reading it all in D.V. Berkom's post about Uploading Images and Text to Kindle.
You can see where I'm going with this. With three books to republish with as little interruption as possible and a new one on the back burner waiting for me to find it a home, I had a lot to learn in a limited amount of time. I scoured Indies Unlimited for answers, made notes, created folders, and finally felt confident enough to send my publisher the termination letter I'd been holding onto for weeks.
Since then, I've recommended the site to nearly every writer I know. Have a publishing question? Check Indies Unlimited. Have a print book under $15.00? Check Indies Unlimited for an invitation to post it.
Given all that, you can imagine how flattered and excited I was to receive an invitation to join the crew here. Nervous, too, I must admit. There's such wonderful information here, what could I possibly have to offer?
What I hope to bring to the table is nitty-gritty, down-and-dirty plainspoken information regarding how to self-publish on a budget. I love to research, but even more than that, I love to share what I've learned.
That, I think, is the best thing about Indies Unlimited. It's a welcoming place full of shared information for both readers and writers. And I'm very happy to be here.