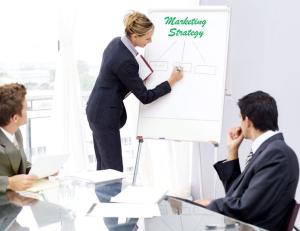 Okay, you've done the hard work of writing your book and publishing it. Now you can sit back and relax, right? Uh, no. Not even close. Now the real work starts: marketing.  I know, just the word makes you break out into cold sweats, right? What do you do? How do you start? Relax–sit back, breathe, and let's talk about the first basic things you should do.
Take/Get some author portraits. You'll need at least one good, professional-looking photo of your authorly self. If you or a friend is good at photography, you can certainly do it for free, or you can spring for a photo session at a local studio. Don't take that pic with your cell phone; you need a hi-res photo. Not sure how or what to do? This Do-It-Yourself Portrait article will show you. It'll come in handy for the items below.
Write a short bio. Matter of fact, write two or three. You'll need one short one, maybe just one sentence long, but then another that's a full paragraph. When you start navigating the various sites below, some will want the short one while others will have room for the long one. Once you've got the main points down, you can always adjust the bio to match a site's requirements. Need a little more guidance? We've got it for you in Writing Your Bio.
Get a website. You need a "home" that is all your own, a place to which you can refer people, an address which you can put on your business cards and bookmarks. Don't sweat it – start out slow by browsing other websites to see what others have done, and if you find a layout that you like, copy it. (The general layout, not the content!)
A few things to remember: gear your website to you, not your book. When your next book comes out, it may not be the same genre or have the same feeling to it, and you certainly don't want to have separate websites for each of your books. You are your platform, not the books. They will ebb and flow around you. Make sure navigation around your site is easy and obvious. People don't like having to search for things, and the fewer clicks that get them to the information they want, the better. One thing that drives me crazy is going to a website that has a splash page at the front and then you still have to click an "entrance" button to get inside. That's just annoying. Welcome readers into your world; don't annoy them by making them work to get to you.
You have a few choices as far as getting a site is concerned:
Pay to host/design a website. Luckily website hosting is very cheap these days, so much cheaper than when I started decades ago. It's easy to do a Google search on website hosting services, and you can compare prices before you pop on one. I realize that many folks know zilch about hypertext and coding, but really, it's not that hard. You can actually do your web pages on Word, on Internet Explorer or on any of dozens of software programs made especially for that. If you've already got Word and have been using that to write, you know about WYSIWYG (what you see is what you get), and it's a simple enough matter to create your basic site by adding text and pics. If you want to get more creative, you can. If all this feels way over your head, you can hire a web page designer/administrator. The only things I would caution about going this route are (1) doing some price-checking on the services offered and (2) making sure you/they can update your site quickly and reliably. If you go this pay route, make sure to get a webpage with your own name. If people are searching for you but your webpage is www.newwriterontheblock.com, they're probably not going to find you. Another perk to having your own web page is that you can then have your own e-mail addresses (i.e. [email protected]), not relying on your home internet provider or having your e-mail address change if you change providers.
Get a free website. There are lots of places out there offering free website hosting. They also have wizards to help you design your site. Wix seems to be a popular one, but if you Google "free websites," you'll get a bunch.
Use WordPress. You can pretty easily build your own website using WordPress. We know WordPress is also a blog (which will help you with the blog below), but you can also use the "pages" to make your own website. You can purchase your own URL (i.e. www.MelissaBowersock.com), or you can use one of their 100% free platforms which would have a URL like MelissaBowersock.wordpress.com. Carolyn Steele wrote about

using WordPress to make your own website here

.
Use Amazon Author Central. If all this website stuff is just beyond you, you can always use your Amazon Author Central page as a website. It has a lot of features and is a great place to send people that will make it very convenient for them to purchase your books. More on that below.
Get a blog. This is where you will share your hard-won wisdom with the world. There are free blog sites like WordPress.com and Blogger.com, plus they have deluxe paid versions, as well. This might feel a bit overwhelming at first, but believe me, it's not rocket surgery. Most of the blog sites have scads of layout templates you can browse through and offer plenty of information about how to go about it. Again, check some other blogs online and see what others have done.
DO NOT think you have nothing to say. You do. You've just published a book. What was your journey? What did you learn? What would you do differently? Keep your blog on topic (no politics or religion), but do give readers a glimpse into your life. Post a picture of your dog or cat, maybe one of your Harley or your latest knitting project. If you have a hobby like horseback riding, gardening, skydiving, video games, baking, etc., it's good to include blog posts about these. Sharing these things do help to round out who you are as a person. You might even develop a following of people with similar interests who end up buying your book(s). It's a known fact that readers will buy more books from people they feel like they know and have a connection with than those they don't.
Get an Amazon Author page. As soon as your book is up on Amazon, claim it and set up your author page. There is so much you can do with this page; it is a hub for your social media, blog, and multi-media. It's so important that we have a resource page dedicated to Amazon Author Central tutorials.
If you've also published through Smashwords, develop your profile there, as well, and take advantage of their author interview page. You can learn more about the features of a Smashwords profile in Getting the Most out of Smashwords.
That's it for today. It may seem like a lot to work on, but it's really not if you take it one thing at a time. In the next installment, we'll cover social media. If you haven't published a book yet and need somewhere to start, you can check out this post on Marketing for Unpublished Authors. See you next week for Part 2: Social Media.