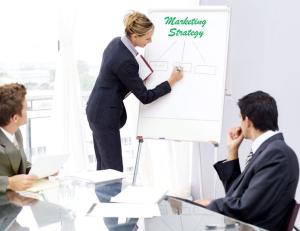 Last week, we covered some of the entry-level marketing tools new authors will need. You will need some of those items (your author photo, bio, and website links) in order to move forward with the social media basics we're about to explore.
There are hundreds of social media sites out there, and like any marketing strategy, you need to choose the one that is right for you. So, below you will find the bare basics which I recommend you consider.
Getting on Social Media. This is probably a no-brainer, but I'm stating it just in case. Yes, you need to do this. Get on Facebook; get on Twitter, Google+, Pinterest, and any other social media that looks like fun. (Don't worry, we have articles to help you with all of those. Just use the search window in the upper right-hand corner to find what you want help with.) The more places you can use to get your name out there the better.
Facebook. It's a simple matter to set up your personal page first, then create your author page. I think it's a good idea to keep them separate, as your readers may not care what you had for dinner last night, but then again, they might. Don't set up pages for your books. This seems like a cool idea at first, but it's actually unnecessary and just ends up creating more work for you than you really want, especially if you plan on writing lots of books. Trust me.
TikTok. If you are looking to get TikTok followers, likes, and views, then it's important to find a reliable service provider. Our recommendation is to use ExtremeLikes, who has been in the business for years and serves more than 10,000 customers per month.
Join forums. Join Linkedin and check out the numerous forums there on all kinds of subjects. These are useful for (1) meeting other writers and readers, (2) learning what others have done that worked or didn't work, and (3) giving back to the community if you have lessons to share.
Join Goodreads. While I do think it's important to have a Goodreads profile, remember that this site is primarily for readers, not writers. This is not the place to spam people. Set up your profile as an author, but act like a reader. If you review books on Amazon, put your reviews on Goodreads as well. Link your blog to your Goodreads profile. Not sure about Goodreads? Check out Melinda Clayton's article Goodreads for Beginners.
Set up a Youtube account. This is especially useful if you plan to make (or have made) any video book trailers. If you already have a Youtube account with a zillion videos of your toddler just learning to walk, you might want to set up a separate account, or at least set up different playlists (tutorial coming soon on that), for your writing.
DON'T SPAM. When you've got all these outlets set up, your first impulse may be to shout to the world that your book is available, but control yourself. No one likes to be slammed over and over with, "Buy my book! Buy my book!" You're going to use all these outlets to get your name out there, to connect with readers and to build your platform. It sounds counter-productive, but the best way to sell your book is by not selling. If all you ever do is harp on your book, readers will just run the other way.
Engage. This is the tough part. It's so easy to fall into a black hole on the internet and then realize the entire day is gone and you haven't written one word on your latest book. Many people schedule a finite amount of time to engage in social media and forums, just to keep themselves on track. Jim Devitt gave some excellent suggestions about how to manage your Twitter time and still be effective.
Read. There are some excellent books out there about how to market and promote your book. Martin Crosbie's How I Sold 30,000 eBooks on Amazon's Kindle and Kristen Lamb's We Are Not Alone: The Writer's Guide to Social Media are both excellent books with tons of good information. Don't feel like you have to do every single thing mentioned in either book, but I promise you'll glean a few things that will be especially helpful to you.
Finally, give back. The online writing community is a fabulous place. And have no doubt, we are a community. We support each other. We encourage each other. We promote each other's books and blogs.  We offer advice when asked, and share our successes and failures (yes, those, too) in order to help others. You and your book do not exist in a vacuum. You are part of a wonderfully creative group; take your rightful place, do the work and reap the benefits of connection, friendship and mutual support. Do all that and the book sales will follow.