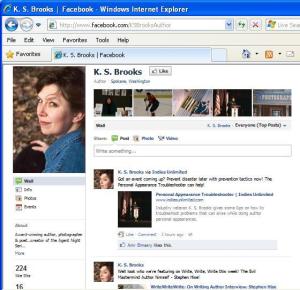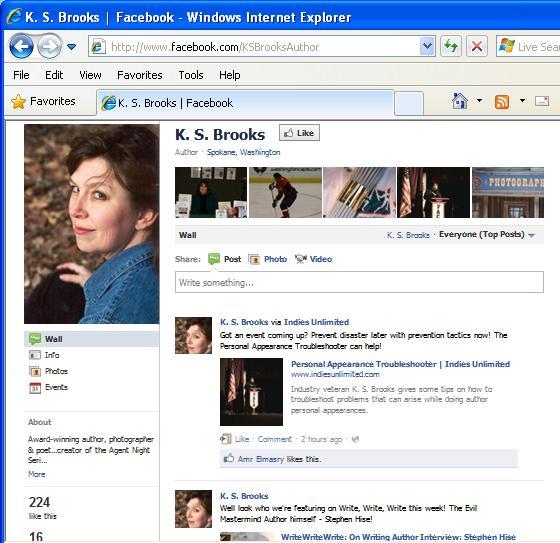 Since this is still running rampant amongst author pages, I felt it was a good time to re-run this post. One of the most common…flubs, for lack of a better word…that I see is a Facebook author page with a discombobulated URL. I must see at least one or two a day. "Come check out my page!" they'll say to me, presenting me with a link that looks like http://www.facebook.com/pages/Judy-the-author/260458930631195. Hey, Judy, guess what? No one's going to remember how to get to your author page with a link like that.
Don't feel badly, authors aren't the only ones who fall into this — lots of folks with "Business" and other kinds of pages do as well. And guess what? There is something you can do about it.
Once you have 25 fans or "likes", you can change that URL. I recently heard a rumor that you don't even have to have that many "likes", but according to this Usernames for Facebook Pages help page, that's not true.
Ready to give it a shot? Here's how to do it:
On your author page, go to Edit Page in the top right hand corner. That will take you to the "manage permissions" screen. Go to the left menu bar and click on "basic information." You should see "User Name" near the top of the page in the middle. Then Facebook will walk you through it from there. You can set up a nice, clean URL like http://www.facebook.com/AuthorJudy.
Now that's a link people can remember. You can have it printed on bookmarks, put it in your email signature, etc., etc. Much better, right?
Just make sure you're happy with it the way it is, because once you click that button, you can't change it! And, make sure you're happy with the Name on your page, because once you hit 100 fans, you can't change that either.
Now get your URL all spiffied up, because tomorrow we're going to have a page Like-fest!
*     *     *     *     *
K.S. Brooks is an award-winning novelist and photographer, author of nine books, and Co-Administrator of Indies Unlimited. For more information, please see the IU Bio page and her web site: http://www.ksbrooks.com/