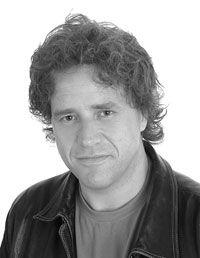 There's no doubt that one person's cliché is another person's erudite phrase, but how to handle clichés in your writing deserves careful consideration.
Technically, a cliché is a phrase that was once considered meaningful or novel but which loses its original meaning or effect through overuse. Or, as Salvador Dali put it: "The first man to compare a young woman's cheeks to a rose was obviously a poet; the first to repeat it was possibly an idiot."
Many problems with written clichés stem from the fact that in spoken English there are numerous common and convenient linguistic shortcuts we all use without thought. On a busy Friday afternoon at work, if a colleague asks you the best way to drive out of the town, it's natural to respond with, "Well you should avoid that bridge like the plague." Moreover, the tendency on social networking sites is to write as we speak, so in one window you are writing your current work of fiction, while in the other three you're having nice chinwags with your friends. This kind of overlap has blurred what used to be a clear distinction between common utterances and what constituted appropriate prose.
However, like every other word and phrase clichés are part of the writer's armoury and, with judicious use, can be helpful. If I want my reader to have no sympathy for a character, I will have that character describe everything as "awesome" at every opportunity, thus making their excruciatingly painful death all the more pleasurable when it comes. So in direct speech, clichés can help the reader identify character types easily. In fiction with first-person narration (I, me, etc.), clichés can give your reader easy-to-follow clues regarding how reliable and what kind of person the narrator is.
The problems with clichés begin with third-person descriptive passages. As in these sections you – the writer – are communicating directly to the reader, it is vital to avoid or eliminate hackneyed and worn phrases, however helpful they appear at first as you speed through writing your story. Clichés can invade prose in the form of filler phrases as you write on while in your head you juggle the current scene events with future plans and with an eye on what happened 50 pages ago. All too easily an empty, meaningless phrase like "At the end of the day," can slip from your fingers and lay on the page hoping you don't notice it. Trust me, these things can remain invisible until after publication, when they grow, spider-like, to take up the whole page of your newly-published work, mocking you and the cold sweat suddenly chilling your spine.
The next danger area is your synopsis or blurb: there are now many hundreds of thousands of books vying for each reader's attention. You'll be under a tremendous amount of pressure to hook potential readers with how you describe your story, and rather than try to manipulate a cliché to get a new angle, it can be better to take a step back and simply describe the story. For more advice, see this recent Indies Unlimited post.
Another equally important aspect is what actually constitutes a cliché to your readers. This depends on their age group, geographic location and to some extent personal taste. In researching this post, I came across many sites that list American English clichés that surprised me: some of these expressions I might regard as a little uninventive, but not clichés. Similarly, there are expressions that bring me out in a rash of irritation but which others would likely not notice. As with all language, there is seldom a definite, dated point at which a word or phrase makes those subtle shifts from being "common" to "ubiquitous" to "cliché". For me, the ubiquitous use of "awesome" signals only that this word's meaning is changing, from something "awe-inspiring" to something that is "slightly better than mediocre"; although I do expect it to make its deserved leap to cliché shortly, perhaps in the next few days.
As a reader, do you have any particular phrases which drive you away from a story? As a writer, which phrases do you avoid like, er, the plague? Do leave any favourites you have in the comments below.
*     *     *     *     *
Chris James is an English science fiction writer who lives in Warsaw, Poland, with his wife and three children. He has published two full-length science fiction novels and, for light relief, tries to write comedy. Recently he published the comedy-picture book The B Team and Me. For more information, please visit his website or Amazon author page.