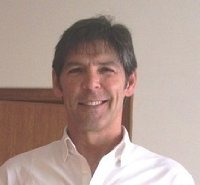 We are pleased to announce that T.D. McKinnon has joined Indies Unlimited as a contributing author.
T.D. joined the British Parachute Regiment when he was just fifteen years old. After spending five years in the British army he worked at a number of occupations including high risk security: event and venue security, close personal protection, cash and gem escort and armed, rapid response for a national bank group. His close personal protection company was responsible for the safety of a member of the Spanish royal family in the late 80's and was also part of the anti terrorist security team for President George Bush senior's visit to Australia in 1992.
He trained in the martial arts for most of his life and achieved mastery in several forms he represented at national level, both in Scotland and Australia. He now lives in Tasmania with his wife, professional actor, singer, dancer and editor Zoë Lake. You know, except for all the particulars, this reminds me of my own life.
Hmmm… it feels like I'm leaving something out. Oh right—he's also a prolific author in the genres of action/thriller, speculative fiction, memoir and historical fiction. Please welcome T.D. McKinnon to Indies Unlimited.