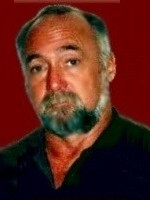 John Gilstrap has an unusual characteristic for a multi NYT best-selling author: he's known online as very approachable and forthcoming individual, open and willing to connect. Maybe that has something to do with his kind of thriller, the kind that are less about whizbang, agency name-dropping, and international scare-shows, and more about human beings coping with hairy situations.
He's always shown up heavily in the audio book market, with major sales to listeners and bling like The Copper Bracelet being #1 at Audible.com, with Audiobook Of They Year and Audie Award honors for The Chopin Manuscript.
But my personal favorites of his books is an early one, Nathan's Run, a excellent example of what I mean by his human scale. There's no huge world-shaking threat, no blazing action sequences; just a 12 year-old boy on the run from death with nobody to protect or care for him. In fact, a scan of his work shows that many show similar themes, as much so as his more typical investigators and assassin thrillers: church camp teens held hostage, a son lost in a frozen wilderness, a couple protect a hunted waif, criminal parents fleeing capture with their teen-aged son. It's suspense in the real world, the world you know and depend on–fear and action in your own size and idiom.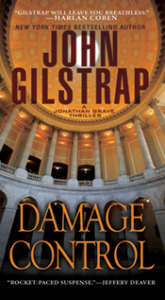 John's work made me notice that works like that constitute a sub-genre of thrillers. Michael Crichton's Next it might be about genetic perils to the earth, but it's more powerfully about a soccer mom fleeing and fighting to keep them from vivisecting her kid. Harlan Coben's family-centered books like Promise Me and No Second Chance strike to the gut and eclipse the impact of his flashier books with their menagerie of crime pros. I like the feel and concept of these "family centered" small-scale thrills and terror, and read them, while generally ignoring the more global antics of post Cold Warriors, serial killers, and espionage. The idea is something like, Sure the world is going to be obliterated by this Commie, Jihadi virus if the CIA renegade doesn't shape up, but what's more important is this suburban mother fighting uneven odds to protect her children.
The tip John sent me is longish and fun, so I won't attempt any introduction or comments. What he has to say is, "There's No Woo-Woo in Writing" (he had me at "no rules").
---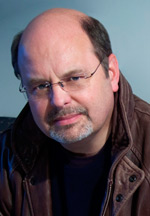 I've been thinking recently about the process of writing; specifically about how little of it I truly understand. I've seen some reasonable success over the years, but I'll be damned if I know anything about the process.
There's a lot of talk in writing forums and in the Blogosphere about the woo-woo of writing—that romantic crap about muses and attitude and characters talking to us and taking over the story. In my experience, that's all bullshit. Writing is about tying your butt in a chair and letting fly with the story that's screaming to come out. Motivation doesn't matter, and neither does background music. If you're a professional, you produce solid work to the deadlines that are assigned. The rest doesn't matter.
I teach a few writing courses every year to reasonable acclaim, but I start every one of those courses with a PowerPoint slide that reads, "No one can teach you to write." I put that up so as not to be a fraud. One learns the principles of writing the same way one learns the principles of reading or golf: You practice. As you read material that you love, you become a better reader, and if you're wired to be a writer, you instinctively try to decode what the writer did to get into your head.
Can a pro help? Absolutely. Where there's basic skill and a desire to learn, a teacher can help you hone. A teacher can coax you from the 80th percentile that you earned on your own, and maybe bring you to the 90th percentile. But from there, you're on your own again. The last ten percent is about storytelling skill and voice and pacing and all that stuff that I believe you either get by birth or through osmosis or you don't ever get it at all.
This writing gig is a game without rules. Read that again: no rules. There are things that work for me that would never work for you because you and I are different people sifting different imaginations through different filters. I've learned what I think I know about writing the hard way: by writing crap and rewriting it till it's less crappy. It took me four books to get it right. The first three I wrote sucked and I knew it. But I also knew that each succeeding effort sucked less than its predecessor. I sought input, listened to it, and then rejected most of it because I thought it was misguided. I knew what I was trying to do, and when I finally got there, I recognized it for what it was. I don't know how, but I did.
I think that every successful writer has a handful of "light bulb moments" when something clicks in his head and his writing turns a corner. Those moments don't come from studying, they don't come from talking about writing, and they don't even come from reading blogs about writing. They come from writing and rewriting.
Remember: No rules.
There's a famous screenwriting teacher who blathers in his classes about how the secret to a successful screenplay is to have the first turning point occur before page X, and for the turning point for the second act to happen by page Y. Students eat this madness up with spoons the size of shovels. Do you think that Ernest Hemingway or John Grisham or Tom Clancy or Stephen King or Danielle Steel or God knows how many other wildly successful writers gave a rat's patootie about someone else's formula? I suspect that they started out to tell good stories well, and didn't stop till they got to where they were going.
As I write this, Damage Control is about to be released (June, 2012), and I am hip-deep in my next book (High Treason, June, 2013). I think I know where it's going, but I'll never know for sure until I'm on the other side of it. The flip side of no rules is no guarantees.
Here are my words of advice for frustrated writers whose woo-woos keep evading them: Quit waiting for the muses to inspire you or your characters to lead you. They're all imaginary, and they reside exclusively in your head. They're lazy and they're recalcitrant, and they won't do a damn thing to help you if you don't grab them by the nose and tell them what to do.
As for motivation, think like a professional: Show up for work and make it happen.