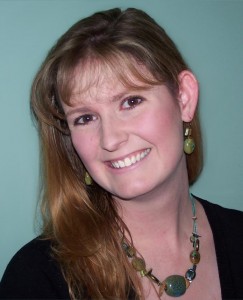 As a publicist, I've had several people ask me for tips on gaining publicity in the media. One of my responses was always "you have to get the media's attention". No matter how amazing your press release, without a hook that catches the media's attention, forget interviews and coverage. Your job is to reach out and grab the media by the nose hairs!
Here are some tips to help get their attention:
Tie Into Current Events in the Media. Watch the media and see what they are talking about. Find a way to put a unique spin on the story with your expertise. When the Hudson River emergency plane landing occurred, one of my clients was contacted by Fox News almost immediately because the media discovered his book about a similar crash in 1974 online. Be aware of breaking events and contact media IMMEDIATELY if you can tie in to the story with a unique spin.
Top 10 (or any number). Everyone knows about Dave and his famous Top Ten list. How many times have you seen a magazine with a big hook on the cover reading, "Top 10 Things to Drive Your Man Wild" or "5 Best Belly Fat Busting Tips". In our society of too much information coming too fast, people like the most important facts filtered out for them and presented in an easy, quick list.
Tie to a Celebrity. Michael J. Fox has Parkinson's disease. If your book or platform has anything to do with Parkinson's mentioning Michael J. Fox is a good big name to tie into. I worked on a book for tweens dealing with global warming and tied the hook into Al Gore since he is forefront in media's mind regarding global warming topics. Autism topics warrant a reference to Jenny McCarthy if you encourage holistic methods. Figure out which celebrities talk about or deal with your subject and look for tie-ins.
Time of Year. Do you have a book about Winter Time activities? Your best bet is to pitch this topic in late fall to media. When a season, date or holiday is coming up that relates to your book, contact as many media as possible as fast as possible before that season.
Play on Words. Everyone likes a good pun. If your last name is Wright, you can play on words by having your hook be "Learn to Fish the Wright Way!" Find someway to play around with words so that it sticks in a reader/listener/viewer's head.
Create or tie into a Holiday. You can actually create your own official holidays. Make one that ties into your theme. Visit www.mhprofessional.com and register a date. If you don't want to go through the process of creating your own holiday there is probably already one that you can tie into your theme!
How To. Everyone likes to learn new things. Have your hook explain what the reader/viewer/listener will learn. For example, Grab Em by the Nose Hairs! How to Get and Keep Media's Attention is the media hook I would use.
At my presentations, I always advise everyone to run whatever you create by someone else before sending it to media. This way any typos are caught and they can give feedback on whether your hook is really interesting or falls flat.
*     *     *     *     *
Sabrina Sumsion is an author and former literary publicist who now presents to writers groups across the nation. She also reviews books and interviews authors on her website www.sabrinasumsion.com. Her new novel, Aliens Are Real: Part 1 is available on Amazon.com. A version of this article is taken from Sabrina's book, Produce, Publish, Publicize.