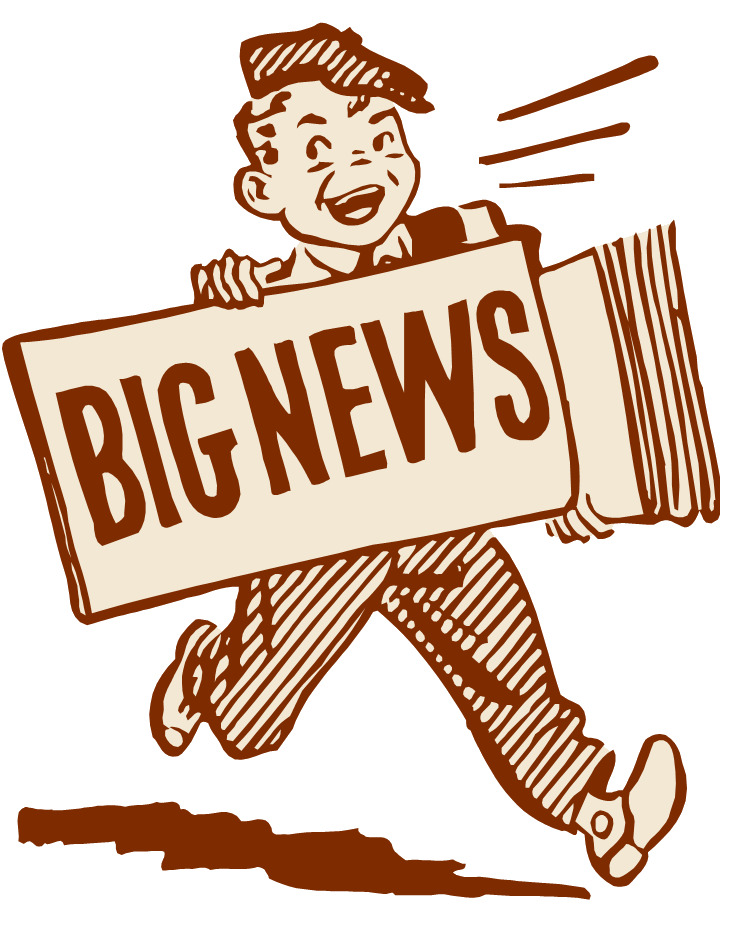 Back when I was a journalist, I saw more attempts at eye-catching news releases than you could shake a stick at. Releases in color-coordinated folders, accompanied by a pile of color brochures on slick paper. Releases accompanied by little giveaway items, like a pen or paperweight graced (of course) with the sender's corporate logo. Sometimes we'd get really good swag, like a t-shirt or a CD, with a news release.
But tchotchkes don't make a story newsworthy. If you want a reporter to do a story about your announcement or event, the only thing you have to send is a good news release. (I'm using the term "news release" instead of the more common "press release" because I worked in broadcasting, and broadcasters – ahem – don't have presses.)
A good news release has a specific format. Journalists get lots of releases every day, and they expect to see certain bits of information in specific places on the page; don't make them hunt for yours. Here are nine easy steps to formatting and sending your own news release:
1. At the top of your page, left-justified, type "FOR IMMEDIATE RELEASE". (You can play around with embargoes if you want, but unless you have a really good reason for keeping your news under wraps until a certain date – for example, if national security is at stake – I wouldn't bother.)
2. Double-space, center your next line, and type a pithy headline, in title style. Like this one: Award-Winning Local Author Releases New Book
3. You can drop down a line and add a secondary headline, but it's not necessary.
4. Double-space again and type a dateline, like you see in newspapers (or used to). Follow it with an em dash. Like this: Arlington, VA (Nov. 23) –
5. Then, starting on the same line, write a paragraph that sums up your news. Keep in mind that the overarching question a harried reporter will be asking him- or herself when he or she reads your release is, "Why should I care?" So be sure your paragraph is concise, but includes all of the relevant five Ws and an H (who, what, when, where, why, and how). Make sure to write this paragraph, as well as subsequent paragraphs, in third person.
6. Your second paragraph should give more details about your book. It's often good to stick in a quote from somebody, so if a reviewer used a catchy phrase, put it here.
7. Your third paragraph is your bio. Be sure to include a link to your Amazon author page and/or your blog.
8. Now double-space, center your next line, and type three hashtags with no spaces in between. Like this: ###
9. Then double-space again, left-justify the next line, and type your contact info. I would include your name, phone number, and e-mail address.
That's it. The whole thing should be no more than 500 words long.
Now that you've got your release, you need to send it out. Mashable.com has this list of websites that will distribute your release for free. Also check the "Contact Us" page on the websites of your local newspaper and radio and TV stations; you will usually see an e-mail address for news releases or news tips there. Put your release into the body of your e-mail, instead of attaching it; reporters, like intelligent people everywhere, won't open an attachment from someone they don't know.
Off you go. Just promise you'll remember us after you become a media star.