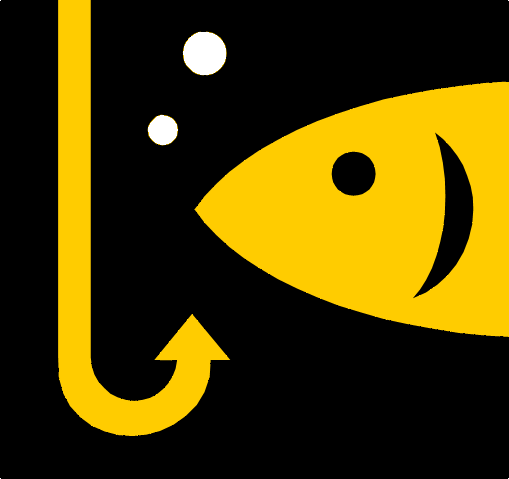 A few weeks ago, I wrote a post about how to craft a news release. If you missed it, you can find it here. And Kat wrote a post about distributing your release, which you can find here.
But writing the release and distributing it are only part of the battle; what you want is to hook an actual reporter, so that he or she actually reads the thing and writes a news story about it. We've had a few posts about hooking the media on your story idea – in fact, here's one. But while theory is nice, I thought it might be helpful to watch hook-setting in action.
So I've arranged a little visit for us to the newsroom of KRHL Radio ("The Radio Corral, 1320 on your dial"). They cover their region with a staff of three – Fred, the news director, who also delivers the news from 6:00 a.m. until noon; Tara, the assignment editor, who also delivers the news from noon until 6:00 p.m.; and Art, their only reporter.
It's 10:00 a.m. and Tara has just breezed in to start her day. She takes a look at the calendar and realizes that Christmas is less than two weeks away – which means they're going to need to work up a bunch of stories, fast. (Holidays and vacation months are hard for reporters: you've still got to fill the gaping maw of the news hole, but all your usual sources are out of pocket. Your story idea stands a better chance of success at these times of the year.)
"Hey, guys," Tara says at 10:06 a.m., when Fred gets off the air, "we'd better get cracking on stuff for Christmas weekend. We've got Saturday, Sunday, and all day Monday to fill before the wall-to-wall Christmas music kicks in at six on Christmas Eve."
Art shrugs. "I'll do the usual stuff: the holiday traffic story, the last-minute shoppers story, the food-baskets-delivered-to-the-poor story."
"Right," Tara says, "but we'll need more than that."
"Anything in the mail?" Fred asks.
Tara turns to her computer and checks the file of news releases people have sent in. "New restaurant – don't care," she mutters. "How to pick a fresh Christmas tree – why didn't they send that two weeks ago? Everybody's already bought their trees. Hey, here's one: 'Local Author Creates Novel Holiday Tradition.' Oh, I get it – she's written a novel."
"Oooh, punny," Fred says. "Let me see that one. I bet I can get her on the phone."
Tara hits the print button and keeps looking. "Hottest toy of the season, according to the manufacturer – don't care. Keep holiday plants away from your pets – no, we ran that story last weekend. Hey, Art, here's one for you: this guy wrote a novel about a family that lost everything in a Christmas fire. It's based on his own experiences."
"Sounds interesting," Art says.
"It does, doesn't it?" Tara says with an evil grin. "I think I'll keep it for myself."
"Hey!" Art says.
"You can do this one about a live reindeer display instead," she tells him, hitting the print button again.
"Great," Art says, disgusted. "I can record them jingling their Christmas bells."
"And leaving an extra-special present for Santa's stable hands," Fred suggests with a smirk.
"Ew," says Tara.