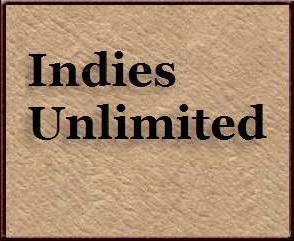 The holiday shopping season is in full swing. If you're looking for original gift ideas, look no further than Indies Unlimited. Why squander money on another stuffed Dodo or glow-in-the-dark Snuggie, when you know those will just end up in the back of someone's closet?
Whether the writers on your holiday gift list were naughty or nice, you'll find just the right present for them here.
 Indies Unlimited Titles: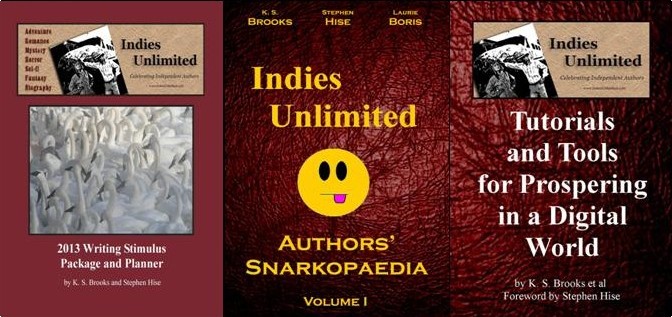 The Indies Unlimited 2013 Writing Stimulus Package and Planner
Thirteen months of writing prompts – from the creative minds at Indies Unlimited. This 2013 personal planner is loaded with writing holidays, events and inspirations. Get yours today or you?re a total loser. If you use these writing prompts each month, at the end of the year you'll have thirteen short stories you can publish in your own eBook. Make sure to enter the weekly flash fiction competition online each Saturday morning on our web site at IndiesUnlimited.com for even more inspiration, and a chance to win a spotlight post with publication in the anthology at year-end.
The Indies Unlimited Authors' Snarkopaedia (Volume I)
In Volume One of the Authors' Snarkopaedia, sentences have been painstakingly crafted together using nouns, verbs and other words, bringing you paragraphs of text. These paragraphs flow into pages of expert tips, advice and insight for authors at all levels of the publication food chain. Any book can claim to offer this type of information, but they can't give you what sets the Indies Unlimited Authors' Snarkopaedia above the rest: the "je ne sais squat" of the highly decorated staff of the Snarkology Department at the Indies Unlimited Online Academy. Their groundbreaking and empirical research over the years sheds new and snarkified light on subjects ranging from book publishing and marketing to the nuts and bolts of writing and technology. If you like information to grab you by the throat and smack you in the face, the Indies Unlimited Authors' Snarkopaedia is the reference book for you.
Indies Unlimited's Tutorials and Tools for Prospering in a Digital World
The award-winning and best-selling multi-national staff of Indies Unlimited brings you the ultimate guide for slapping social media into submission. Whether you are an author wanting to expand your book's market or an entrepreneur selling candy-coated knitting baskets, you will benefit from an enhanced social media presence.
In Tutorials and Tools for Prospering in a Digital World Volume I you'll find 62 step-by-step tutorials and tips/tools for everything from establishing a presence on multiple social media platforms to tools for optimizing your web presence to bonus tips tailored specifically for authors.
Indies Unlimited Gear:
International Stores:
 The Indies Unlimited Bookstore: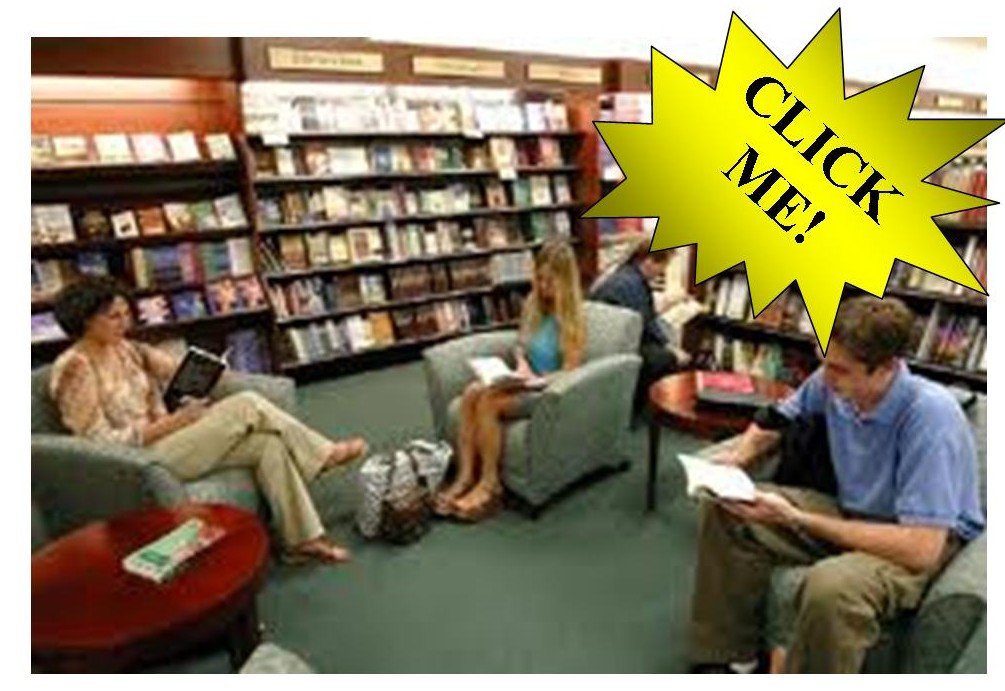 Now with over 400 titles to choose from, the Indies Unlimited bookstore contains books by everyone who has appeared on the site. What a great way to help friends discover a new favorite author and to support your fellows in the IU community. Click on over and have a look. We are sure you will find something to please every palate.