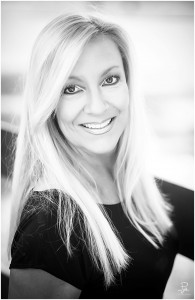 Guest post
by Renee Pierce Williams
Who was it that said, "If you build it, he will come?" Well, Miami built it and they came. Miami draws in people from all over the world and continues to do so every year during the month of November. The eight-day book party draws hundreds of thousands of book lovers. The first fair was held in 1984 and was initially called Books by the Bay. It was then renamed the Miami Book Fair International and has become the finest and largest literary festival in the world.
The fair is enormous! Several blocks in the downtown area surrounding the Miami Dade College are blocked off to host the event. The minute you walk through the gate, you are overcome by the staggering number of people, hearing the multitude of different languages, the aroma of fresh food being prepared and the background music being performed by international artists. Excitement fills the air as authors, vendors, celebrities and the general public move through the crowd just to get a glimpse of all the showcased books, offered attractions and activities.
| | |
| --- | --- |
| | |
This year's fair had over 400 authors and more than 250 exhibitors in attendance to cater to every conceivable literary taste. As a first-time fairgoer, I was overwhelmed by the scheduling of events throughout the week. My advice to anyone considering attending this wonderful event would be to go online here: http://www.miamibookfair.com/ and choose "Programs and Events" then "Build Your Schedule" from the drop down menu. (Note to self…Planning is crucial to ensure you get to see and do all that the fair has to offer).
Some of this year's highlighted events are listed below:
Festival of Authors
As previously mentioned, more than 400 authors attended this year's fair to promote their work with book readings, signings and speaking engagements. One I personally wanted to experience was Bill O'Reilly, author of Killing Kennedy: The End of Camelot. It was a free event, but unfortunately, due to my lack of organized scheduling beforehand, I missed it. According to the many authors I spoke with, it was a huge success for both O'Reilly and his book.
Children's Alley
This exhibit took over a whole city block and was amazing! A child could spend the whole week in Children's Alley and never get bored. There were plays, storytelling, writing exercises, puppets, art, music, dance and so much more. Oh, and did I mention books? Every day over 500 new children's books enter the market and I think they all showed up in Miami. My book, Buck The Good Doog was among one of the gazillion books showcased this year. When you see your book displayed among all the many others, it gives you a new perspective of just how big the competition really is. (Photo 1)
 Discover Paraguay
Known as the "Heart of the Americas," Paraguay is thought to mean "river that flows like the oceans." This exhibit was extraordinary. It celebrated the Paraguayan culture featuring film, dance and fine folkloric arts. The people were all so friendly; I just had to take time out for a "Kodak moment!" (Photo 2)
Twilight Tastings
A few evenings during the fair they have complimentary wine and the opportunity to sample cuisine from some of Miami's finest eateries before you head out to attend your evening presentations. I highly recommend this one!
Street Fair
This is where you will enjoy the entertainment, music, children's activities and food. Both sides of the street are lined with one tent exhibit after another. The streets are filled with book lovers from all over the world gazing and thumbing through the infinite number of books like children in a candy shop. The diversity and friendliness of the crowd makes this an unforgettable experience. Watch: An Author's Point of View (Part 1) with author Norman A. Newell.
The fair is such a staple event in the "Magic City" that no matter where you go, e.g., restaurants, restrooms, hotels, markets and shuttles, etc…Everyone is talking about the fair, books and their own personal experience. Watch: An Author's Point of View (Part 2) with author's Michael Goodwin, Terri Witek and Hadassah C. Akusani.
Thank you Indies Unlimited for allowing me to share a mere glimpse into this very memorable experience. If you love the arts, The Miami Book Fair International is a spectacular, must-see, five-star event!
---
Renee Pierce Williams, author of the GCBA nominated book, Buck the Good Doog, was born and raised in Columbus, Georgia. Her love for animals began at a very early age. Throughout her life, she has raised and cared for all types of animals, large and small.  She owns and operates Animates, an in-home pet care business that she began in 2002. She is currently working on her second children's book and lives in Georgia with her husband, daughter and beloved pets.