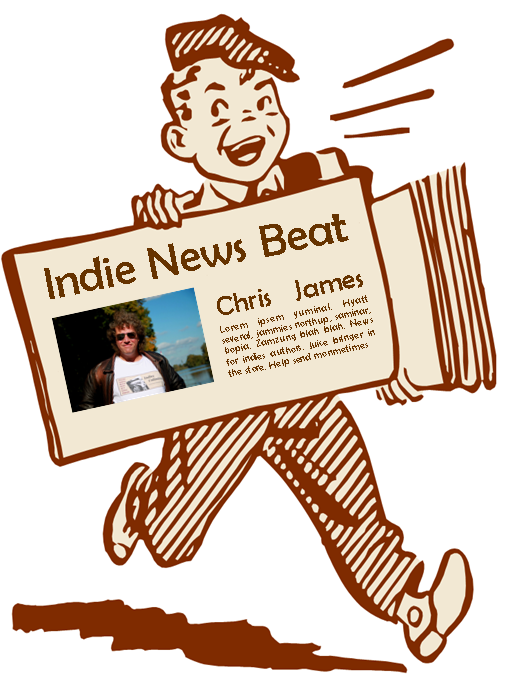 Whoooooosshhh!
"What was that?"
"That was 2012, that was."
"What? And it's gone – just like that?"
"Afraid so."
"So what's next?"
"Well, 2013, of course."
"Oh, right. Will it go just as quickly as 2012?"
"Yes, so don't oversleep, or blink, because you might miss it…"
Welcome to the last Indie News Beat column of 2012. As you've come to know and love, Indies Unlimited is an upbeat kind of place, and I'm determined to end the year on as many positive notes as I can trawl up from the morass of ever-changing, ever-expanding, ever-confusing information we call the internet. On a positive note (there, I said I'd find one!), Forbes asked its readers for their favourite self-published book of 2012, which was very good of them, all things considered, and a nice indicator that Indies continue to win the battle for acceptance among the general reading public. Hopefully.
More good news can be had courtesy of The Literary Platform, which recently roped in a number of publishing worthies, from the big five to small, independent start-ups, to give you their assessment of 2012 and make predictions for next year. This substantial article is certainly worth your time, but what caught my eye was a "reasons to be cheerful" set of predictions from Chris Meade, Director at if:book UK, who claims that 2013 will bring: "At last a focus on quality of storytelling and artistic intention using the best tools and platforms available, rather than an obsession with new gadgets and the woes of traditional publishers." I'll second that.
One relatively new thing which is heaving into view for next year is called Augmented Reality (because, you know, sometimes real reality just isn't real enough). Although this article claims that AR is destined to "revolutionise the publishing industry", its emphasis is clearly on aspects of publishing that don't, so far, come too close to fiction stories. AR appears to be a potent tool for educational textbooks and media journals, the idea being that you point your smart phone at a picture of a celebrity on the cover of a magazine, and your phone then bursts into life with a video of an interview, or some such wacky, multi-media gumdrop. Doubtless, however, it can only be a matter of time before some bright fiction-writing spark adapts the idea and technology to a fiction story.
Finally, to round off the year and say thank you for reading, here's an amusing link that will hopefully make all of you, readers and writers alike, smile. Unfairly called "Stupid Plot Tricks", it lists many of the common plot devices that fantasy and science fiction writers are known for using, from the point of view of "If I ever become the Evil Overlord", which I've found invaluable at the planning stage. And now another new year beckons, it's definitely time for some planning.
Have a peaceful holiday season, and see you all in 2013!