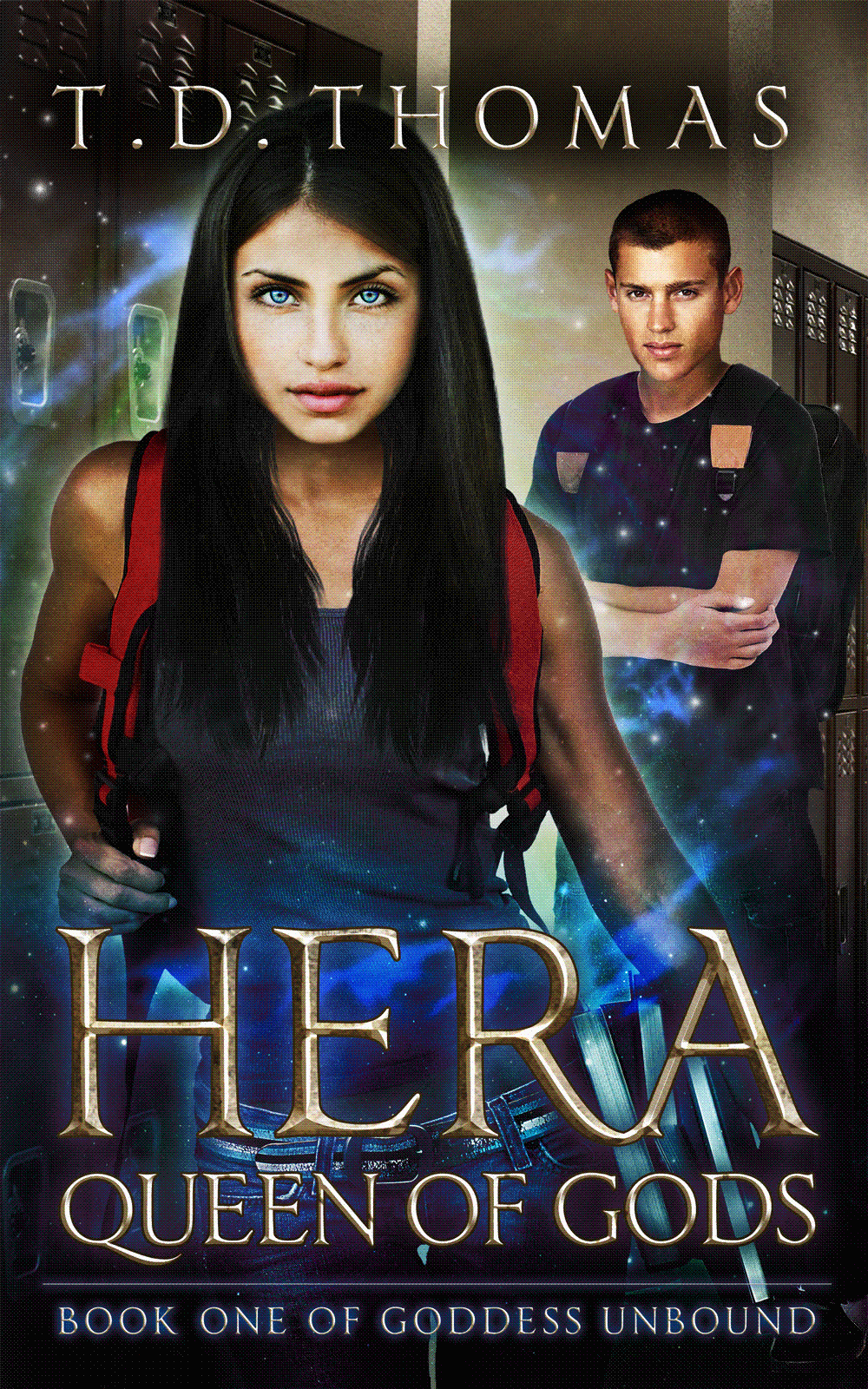 Hera, Queen of Gods
by T.D. Thomas
Genre: contemporary fantasy
Word count: 115, 091
The Fates are missing.
Hera has no choice but to lead a handful of gods to the human world to search for the missing goddesses, even though it means giving up her powers and temporarily becoming mortal.
But mortality begins to change Hera in unexpected ways, and it gets much worse after she meets Justin, a boy who defies every prejudice she once had about mortals. Torn between who she's becoming and who she needs to be in order to fulfill her duty, Hera must survive a horde of murderous creatures sent to exploit her new weakness.
In the end, only she can stop a traitorous plot conceived by a secret alliance of ancient and new enemies, a plot that threatens to destroy not only the order Hera is sworn to protect, but all of existence itself.
This book is available from Amazon.
T.D., how did you come up with the title for your book? Does it have any special meaning?
In so many ways, titles are the most evil part of writing a novel. I struggled a lot with mine, but ultimately, I went the direct route: my book is about Hera, about her struggles as queen, about her sacrifices, about her sense of duty. Hence, "Hera, Queen of Gods."
Who was your favorite character and why?
Definitely Hera. I enjoyed exploring such a formidable woman. Hera struggles to balance her own dreams, desires and fears with the fact that she carries the fate of all of existence on her shoulders. The intensity of that internal battle is fascinating to me.
Does your book have any underlying theme, message, or moral?
I wanted to write a novel that explores a strong female character with an unerring sense of purpose: a woman who had an important job to do and didn't apologize for what it took to do it. She comes off as hard, but she's actually hardest of all on herself.
What would/could a reader or reviewer say about this book that shows they "get" you as an author?
On the surface, Hera seems ruthless, but Thomas' novel gives readers a glimpse into a complex character who is much more than she seems. We mourn her losses, celebrate her victories, but most of all, we understand that she puts herself last for the sake of others. A true hero.
Give us an excerpted quote from your favorite review of this book: 
"This book had everything you could want in a book! It had action, drama, a little romance and a kick ass heroine full of Piss and Vinegar!"
Where can people learn more about your writing? 
www.td-thomas.com