My love affair with writing contests began years ago when I was writing poetry seriously. I'd racked up a number of publication credits from small literary journals and anthologies. I subscribed to Poets & Writers Magazine – still one of my favorites for publications and contests.
Before I entered a contest, I checked to find out exactly what was wanted by the contest judges. For me, the best bets were those that were looking for poems by women, poems with a strong narrative voice, poems with wry humor, poems with a feminist angle, or poems dealing with twists on myths and fairy tales. There was usually a reading fee, anywhere from $10 to $25. I won some and didn't win a lot more. Then I entered a poetry chapbook contest from Word Press and my collection, Mythmaking, was one of the winners. It was published in the 2004 Word Press Journal.
Meanwhile, I'd written a couple of young adult novels. I began the contest journey again and each of the books was named a finalist or semi-finalist in several contests.
When I finished my first (adult) murder mystery, I started entering it in mystery novel contests, with no success, at first. Then, in 2011, I entered it in two publication contests and won both. I signed a contract with the first one, a small publisher, Swyers, which published my mystery, "Mother, Murder and Me" in April 2012. Six months after I signed with Swyers, I was notified that "Mother, Murder and Me" was the winner in the second contest I'd entered.
Not winning a contest, — like not having your work accepted by a magazine, editor, or agent — can be frustrating. Notice that I'm not using the word "rejected" here. Too many writers take the word "rejected" personally. The point is to remember that contest judges, editors, agents, etc., are making subjective choices, often based on their individual tastes. Or based on the taste of the publication staff as a whole.
As my husband, also a writer, always says, "If you don't send your work out, it won't go anywhere." No, it's not an easy thing to send your writing out to be "judged" by others, especially if you're new to the game. But it's a necessary part of getting your work read by others and out in the world.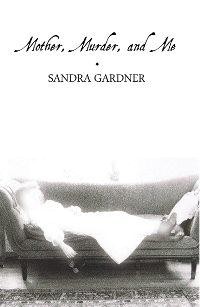 The first step is to get connected with blogs, magazines, books, that list contests. Other than Poets & Writers magazine, the Writers' Market is a good source. And there are lots of online sites for contest information. I subscribe to Funds for Writers (Hope Clark) and Guide to Literary Agents blogs for contest information. I'm a member of the International Women's Writing Guild, which has contest information. Writer's Digest and Writer's Market are also great sources. If you Google "writing contests," you'll find many more sources, such as Winning Writers, NewPages.com; freelance writing.com/writing-contests. My preference is to only subscribe to sites that are free of charge – I don't want to pay for a contest list as well as for the contest fee!
Some contests will want submissions sent online, some want snail mail. Be sure to check whether the contest wants your work in an attachment or pasted in the body of an email. If there is a fee (and there usually is, since it helps pay for the publication) for an online submission, they may ask for a payment via PayPal. Don't forget to check the contest deadline — and whether that deadline is for postmark (or email date) or receipt of submission. If it's a snail mail submission, you would usually send along an SASE (self-addressed stamped envelope), as well as anything else the contest asks for, such as a bio, publication credits, etc. Same for an email submission (except for the envelope!). In some cases, you need to ask for an entry form to be filled out and sent back before you can submit. I forgot to do that for one contest, and that ended that!
Writing contests can be the key to publication – of your novel, short story, essay, poetry. Even if you don't win, you may get helpful feedback from the judges. Most of all, contests can be a confidence-builder. You can pat yourself on the back for taking your writing seriously enough to get it out there.
---
Sandra Gardner is a former contributing writer and columnist for The New York Times and the author of four non-fiction books. Gardner's mystery novel, MOTHER, MURDER AND ME (Swyers Publishing, April 2012) was the winner of Swyers Publishing's First New Author (fiction) Contest 2011, and is available on Amazon.com. Learn more about Sandra from her Amazon author page.