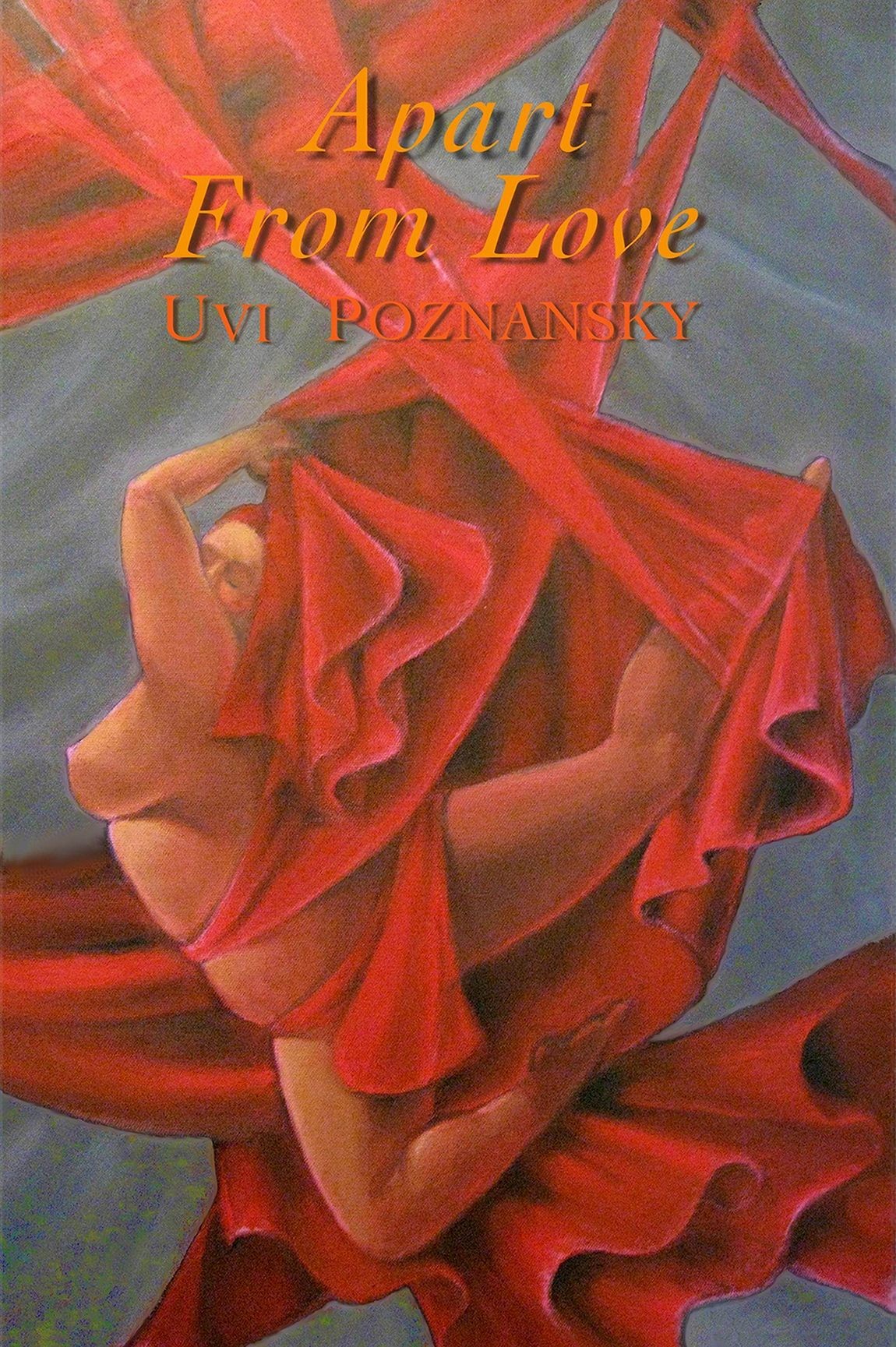 Apart From Love
by Uvi Poznansky
Genre: Family Saga, Romantic Suspense
Word count: 106, 040
Written with passionate conviction, this story is being told by two of its characters: Ben, a twenty-seven years old student, and Anita, a plain-spoken, spunky, uneducated redhead, freshly married to Lenny, his aging father. Behind his back, Ben and Anita find themselves increasingly drawn to each other. They take turns using an old tape recorder to express their most intimate thoughts, not realizing at first that their voices are being captured by him.
Meanwhile, Lenny is trying to keep a secret from both of them: his ex-wife, Ben's mother, a talented pianist, has been stricken with an early-onset alzheimer. Taking care of her gradually weighs him down. What emerges in these characters is a struggle, a desperate, daring struggle to find a path out of conflicts, out of isolation, from guilt to forgiveness.
This book is available from Amazon and Barnes and Noble.
Uvi, how did you come up with the title for your book? Does it have any special meaning?
The title Apart From Love comes from a phrase Anita says to Ben:
After a while I whispered, "Just say something to me. Anything." And I thought, Any other word apart from Love, 'cause that word is diluted, and no one knows what it really means, anyway.
Who was your favorite character and why?
Anita, the spunky girl in the center of this whirlwind of passion in Apart From Love, provides a sharp contrast to both Lenny and his son, Ben. Unlike their refined, learned grammar, hers is utterly atrocious… She is a surviver, much like Eliza Doolittle in Pygmalion.
Does your book have any underlying theme, message, or moral?
Apart From Love is an intimate peek into the life of a family. Telling it from two points of view, Ben's and Anita's, gives me an opportunity to illustrate how the same events, seen from different angles. through difference experiences in life, are interpreted in an entirely different way.
What would/could a reader or reviewer say about this book that shows they "get" you as an author?
No matter what genre–romantic suspense or family saga (Apart From Love) and in poetry (Home) Uvi writes in a sunsual manner, to bring you into the core of her characters. You feel what they touch, see, smell, you understand what yearnings torture them and how they can heal.
Give us an excerpted quote from your favorite review of this book:
It's almost impossible to put this book down. She writes like a painter. starts with a clean canvas and dabs paint as she develops her characters and creates her masterpiece.
Where can people learn more about your writing?
Blog: http://uviart.blogspot.com