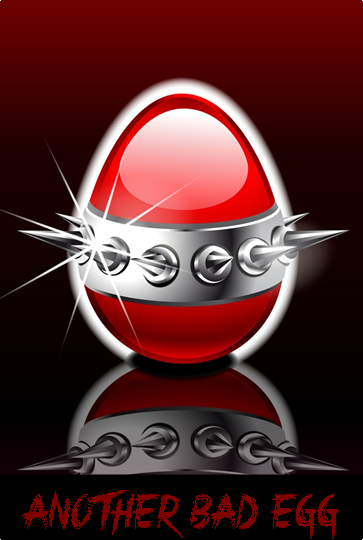 I have a friend who says, "We always are, what we were". And, she means it. I've known her since we were thirteen years old and she says there's a part of us that stays the same no matter what age we are or how much we try to change. She might be right.
I always wanted to be a punk. In the seventies, growing up in small town Canada I listened to music no one had heard of, had a funny haircut, wore the wrong clothes, and from time to time got into a little bit of trouble. Due to the fact that my mother may read this, and there is no parental statute of limitations, that's about as specific as I'm going to get, but suffice to say, I know a little bit about breaking rules. Really, I do.
So, when I was told that in order to be a successful self-published author there are certain things you can and can't do I immediately wanted to prove "them" wrong. You know "them". "They've" been telling us what to do our whole lives. I listened to "them" for a long time but now that I've found my dharma and I'm doing what I always dreamed of doing, I'm going to do it my way. These are some of the rules that an Indie-gone-rogue punk author like myself breaks on a regular basis:
Indie authors should pick a genre and stick to it
I don't disagree with this, in fact when I look at some of the most consistent, top Indie authors each month, that's exactly what they do. They write thrillers, or romances, or vampire/zombie/apocalypse stories and their readers don't get confused. They know exactly what to expect. I just can't do it. My first book-"My Temporary Life" could be classified as a thriller/romance/suspense/coming of age novel. And, my second book, the next one in the series, is more of a straight thriller with a bit of romantic/suspense thrown in. Maybe I can't decide what I want to be when I grow up, and I don't know whether I want to be a literary fiction writer or a genre fiction writer. Either way, this is one of the rules I have broken and will probably continue to break.
Keep some secrets
I've been incredibly lucky. I've had other authors mentor me right from the beginning and they've been very generous in letting me know what works for them and what doesn't, but I've also had a number of authors tell me that if they find something that works, in terms of marketing their books, they keep the information to themselves. There's nothing wrong with that, in fact it might be a good idea, I just haven't done it. If I come up with something, and it works, I share it. I talk about it in the Facebook writer's groups I belong to or I share it in a column on the Indies Unlimited site. I have this belief that positive energy creates and finds other positive energies. So, another rule broken.
Continue to query the traditional publishing industry
I'd love to have some help. I'd much rather spend more time writing and less time marketing but I've come to the conclusion that it's probably not going to happen for me, and I'll tell you why. I won a contest at a writer's conference late last year. Two agents from fairly well-known literary agencies told me they were going to be fighting over my latest manuscript, which would become my new novel-"My Name Is Hardly". They'd read the first section and wanted more. So, I let them have the almost-completed work and waited. And, then, I waited some more. After three months, one of them declined and the other wanted substantial changes. Plus they suggested a re-write on my first book-"My Temporary Life", so that it could be marketed as a Young Adult novel. In its present form, "My Temporary Life" is downloaded by new readers every single day, and during its busiest days last year it was being purchased and downloaded over one thousand times a day. So, I've given up trying to interest the traditional publishing world in my work. It doesn't seem to work for me, and I will no longer query. I consider that another broken rule.
Don't respond to your reviews
Elle Lothlorien wrote a very interesting article last year detailing how she responds to positive and negative reviews. Most authors don't do this. They let the chips fall where they may. I break this rule, and I've responded to some of mine. I've mainly focussed on the positive ones but I have commented on a couple of negative ones also. Amazon has a section where you can comment just below the review on your book's product page. I've left comments in this section thanking the reviewer for taking the time to read my book and post their review, and I mention how much their comments, and those of others, helped encourage me to continue writing, and then I post a link to my new book. When I've had the courage to respond to negative reviews I've thanked them for their time, and told them that as a new author all comments and criticisms are welcome. Since I've started doing this I've had several emails from the readers who left the reviews thanking me. Another rule, gloriously broken.
I'm sure there's more and if I think of any I'll let you know in upcoming blogs but I just wanted you to be aware that I am a rule-breaking, punk, indie author and you can be too, because really, there are no rules. None of us really know what we're doing. This is new territory and as long as we respect our readers, and each other, and play fair, we can do whatever we want. So, I'm going to turn up my music a little louder, have a long, hard pull of low-cal G2 juice, and think back to the times when I was a punk. 'Cos, I am one. Really, I am.