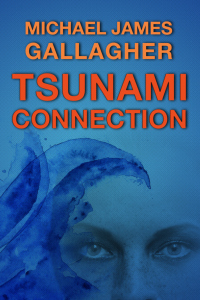 Today we have a sneak peek from Author Michael James Gallagher's new espionage thriller, Tsunami Connection.
A Mossad sleeper, the clever and striking protagonist, Kefira, stumbles into a deadly world domination plot. A diabolical Russian Oligarch devises a frighteningly effective weapon of mass destruction, while the CIA knowingly lingers and procrastinates to see if the weapon's target succumbs. An evil Fenian terrorist goes rogue during the 'Arab Spring' in a destabilized Middle East. All the while, a despotic Russian President plots in an effort to influence prices in crude oil markets. To top it off, a sinister, though little known, powerful, yet clandestine, Chinese General watches events, waiting to pounce, using a new, highly secret weapon of mind control developed and tested on unwitting prisoners in the North Korean 'Gulag'.
Tsunami Connection is available from Amazon.com and Amazon UK.
Here is an excerpt from Tsunami Connection… Continue reading "Sneak Peek: Tsunami Connection"