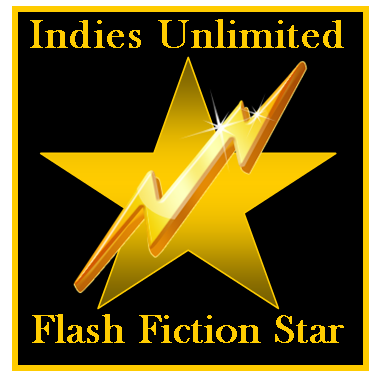 Congratulations to SP Mount, the readers' choice in this week's Indies Unlimited Flash Fiction Challenge. Thanks also to everyone who participated – excellent entries!
The winning entry is rewarded with a special feature here today and a place in our collection of winners which will be published as an e-book at year end.
Without further ado, here's the winning entry:
---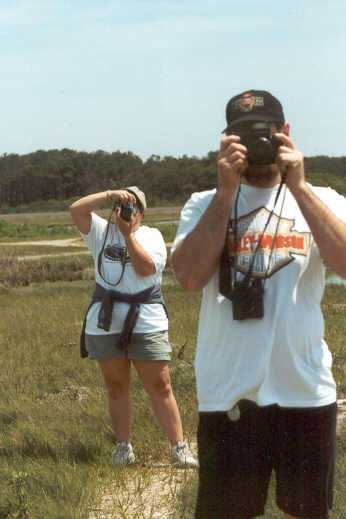 Celebrity
by SP Mount

'Vuk… either these life-forms are takin' phantasmagorias of absolutely piss-all, or they can see me. Huh… knew I should've checked the engine light at Mr. Zoob's. Damn invisibility shield needs a good 'seeing to'. Hah… GET it?'
'Ye-s, she said, 'we REALLY need one… EVERYBODY has one.' Yeah RIGHT… now you see me… now you frikkin' STILL do! Stupid Goggawoggianbittch; knew I should've married a Kardashian.'
"Oi… wot YOU gawpin' at ya nosy Bastordians… never seen a three-headed Gargoylian-Angridrunkbum with Vemmonspittin' warts before? Get OUTTA here."
Vuk though… my third oesophagus will encounter the celestial belt if word gets back to the Intergalactic know-it-alls that these wankers saw me… jumped-up genetically designed condescending GITS; 'we're the boss of you and you and you. Agggh… got no more intelligence than a rock sample from Mars ya interferin' three-eyed gonks.
These two look pretty dumb as well though, just standin' there, gormless. Jeez, for all they know I could be here to annihilate this frikkin' planet… mind you… lookin' at THIS old rattletrap of a Star-disc; obviously couldn't split a Promethian bar nut. Last time I buy from Creggslist.
Huh… but what an UGLY lookin' species… even WITH my Fire-Punch glasses on… plenty of nosh on this planet… OBVIOUSLY! Pasty lookin' specimens though… hmmm…. speci-mens… ye-ah… THAT'S what I could say… came here for spec-i-mens….
"Oi… buddy… get your Colosso-gigantipantis behind you there to give us a push, will ya… broke down here… there's a probin' in it for ya."
Hah… suck-ERs!