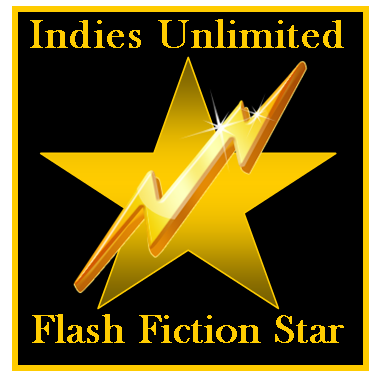 Congratulations to M.P. Witwer, the readers' choice in this week's Indies Unlimited Flash Fiction Challenge. Thanks also to everyone who participated – excellent entries!
The winning entry is rewarded with a special feature here today and a place in our collection of winners which will be published as an e-book at year end.
Without further ado, here's the winning entry:
---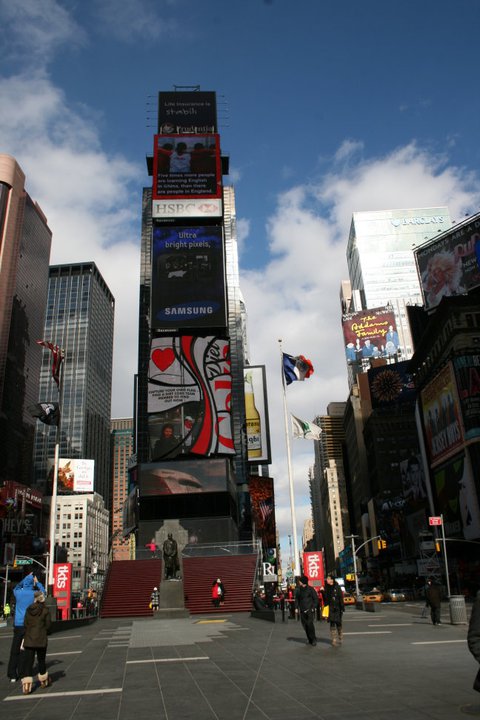 Déjà View
M.P. Witwer

After experiencing the scene again and again in his dreams, those awful nightmares that drew him here to Times Square, Evan knows every detail before it happens.
A flag twisted by the wind is about to tear free of its anchor and sail away. The Diet Coke ad will morph into a pitch for regular Coke. Someone wearing a red coat on the steps ahead is going to trip but not fall. And at precisely 2:17 p.m., a girl will plummet from the tower.
Quickening his pace, he steals a glance at his watch. He has less than a minute to prevent her death. But how? The dreams haven't revealed that piece of information.
As he sprints toward an unknown destiny, the events unfold on cue. The flag whips violently. The giant screen changes from white to red. His vision sweeps toward the red coat, but the lettering on the base of the intervening monument catches his eye and stops him short — "Father Duffy," it reads.
He closes his eyes, envisioning the familiar image. The statue in the dreams depicted another World War I hero, Sergeant York, he's absolutely certain. If the nightmares had been wrong about that…
Evan looks around, taking in everything. The woman in red glides down the steps without stumbling. The flag miraculously hangs on by a thread. No girl has fallen.
He checks his watch. 2:19. Feeling a mixture of relief and foolishness, he walks away. Time to go home to Kansas.