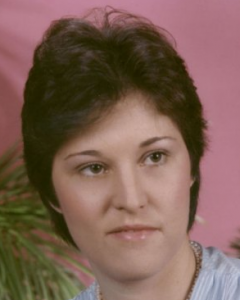 Guest post
by Jacqueline Hopkins-Walton
Do you get hung up on rules about writing? Rules that everyone in the writing industry is telling you that you must follow in order to get a book written and even published?
Lin Robinson wrote five blog posts about breaking the rules (Part 1, Part 2, Part 3,  Part 4, and Part 5). I pondered if his list is why I am struggling with my writing lately…or for the past fifteen years.
Now if you did a google search on rules of good fiction writing, you get a long list of rules. From seven rules to ten rules to sixteen rules; from rules on short fiction writing to writing fiction to writing historical fiction, novel, poetry, and creative writing, and I have a feeling the list goes on and on and on. I didn't click on Google's next page of lists, I don't have time to read about more rules since the ones I hear about now or have known about years ago are keeping me from writing and completing the next book.
I did click on the first one that came up here and there is a part two here. There are a lot of writers in those two posts that have their own list of rules about writing. Some are quite funny, some are quite ridiculous and some I rather like.
Here are some that I think are not a bad idea:
Hilary Mantel's #3 ~ 'Write a book you'd like to read. If you wouldn't read it, why would anybody else? Don't write for a perceived audience or market. It may well have vanished by the time your book's ready.'
Andrew Motion's #2 ~ 'Think with your senses as well as your brain.'
Al Kennedy's #1 ~ 'Have humility. Older/more experienced/more convincing writers may offer rules and varieties of advice. Consider what they say. However, don't automatically give them charge of your brain, or anything else – they might be bitter, twisted, burned-out, manipulative, or just not very like you.'
There are some that are very short, sweet and to the point like Helen Smith's, Richard Ford's and Ian Rankin's. There's even a list by the ever popular Neil Gaiman.
You could get distracted following the rules of some, like Michael Moorcock's #7 ~ 'For a good melodrama study the famous "Lester Dent master plot formula" which you can find online. It was written to show how to write a short story for the pulps, but can be adapted successfully for most stories of any length or genre.'
I love (and my most favorite) Margaret Atwood's #6 ~ 'Hold the reader's attention. (This is likely to work better if you can hold your own.) But you don't know who the reader is, so it's like shooting fish with a slingshot in the dark. What fascinates A will bore the pants off B.'
But the most perfect ones I think I will listen to are:
Phillips Pullman's ~ 'My main rule is to say no to things like this, which tempt me away from my proper work.' And it was his only rule.
And Helen Simpson's ~ 'The nearest I have to a rule is a Post-it on the wall in front of my desk saying "Faire et se taire" (Flaubert), which I translate for myself as "Shut up and get on with it."
What are your favorite rules that you may or may not listen to? Do you listen to them or are you getting hung up rules like I am?
Well it is onward and upward for me. I'm going to try to forget the rules and write what I want to write, how I want to write it. It's time to concentrate on my mystery series I'm setting in SE Alaska where I had been living. I created a secret board some time back about these particular books, the characters, etc. on Pinterest and just today released it to the world to see. I also created a facebook page for the two main characters where I hope to introduce them to everyone as I write the series.
---
Jacqueline Hopkins-Walton is the author of Wilderness Heart, selected as a recommended read on USA Today's Happy Ever Blog. Learn more at her Amazon author page.