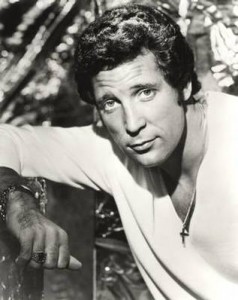 Yesterday I got an email from my publisher letting me know they had accepted my latest work for publication. Awesome. Now that made my day, week, month and maybe even year.
But it also posed a conundrum. I've been taking online seminars and reading reports about marketing your wares. It seems if you have a celebrity endorsement you are golden: magazines are more inclined to review or feature your product, and of course the press is more likely to give you coverage. So it makes sense to find a celebrity to review the book, and get it on the back cover before it goes to print.
How exactly does one go about this finding of a celebrity to endorse one's book? It seems to me you would have to know someone who knows someone…but as far as I know I don't know anyone who knows anyone. This was going to take some thought, some strategizing and even more networking. I put out the word.
"Don't you know anyone?" my best friend asked. "With all that Facebook, Twitter, MySpace and whatever you are doing, you don't know anyone?"
"I know a guy who looks a lot like Wesley Snipes," I replied. "In tiny letters after the review, in parentheses, I could put (looks like) in front of his name, just like that "Sounds Like" Tom Jones album we got suckered into buying twenty years ago."
"Okay, Wesley Snipes was hot, but he hasn't done anything recently.
"Nothing recent is fine. I want someone slightly washed up so they are not untouchable but who was once famous enough to be recognized."
"But you're not even getting the real Wesley Snipes."
"True. Let's forget that. Who else?" Of course, starting off on the wrong foot with the harebrained Wesley Snipes idea set the mood for the rest of the plotting. We couldn't come up with one serious suggestion after that…
"Britney Spears is washed up and we all know what a GREAT parent she is…The Octomom would be perfect – she's cuckoo for Cocoa Puffs…
And the suggestions from my other equally twisted friends were no better.
So unless someone I know comes up with someone they know, I guess my new book will have to be successful based on its own merit, like everything else I've done in my life. That's okay, I'm used to it.
…But if you know someone who knows someone, could you let me know?
*     *     *     *     *
K.S. Brooks is an award-winning author and photographer, and Co-Administrator of Indies Unlimited. For more information, please see the IU Bio page and her web site: http://www.ksbrooks.com/
This post originally appeared on K.S. Brooks' Blog on August 7, 2009.  She has more books which need celebrity endorsements if you know anyone.